Applies to: Zosi ZSWNVK-A830XX, ZR08JP, ZG3023A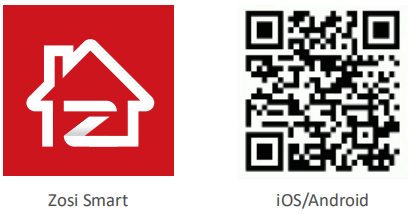 AVSS for PC:
https://support.zositech.com/hc/en-us/articles/360003788292-Win-Client-AVSS
AVSS for Macbook:
https://support.zositech.com/hc/en-us/articles/360006691912-Mac-Client-AVSS
1. NVR System: ZR08JP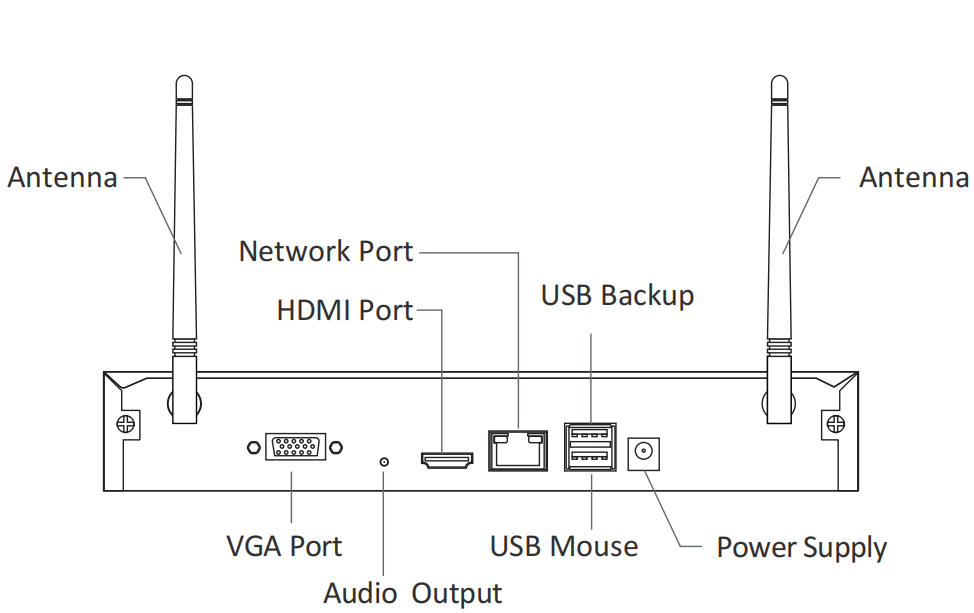 2. Wireless IP Camera: ZG3023A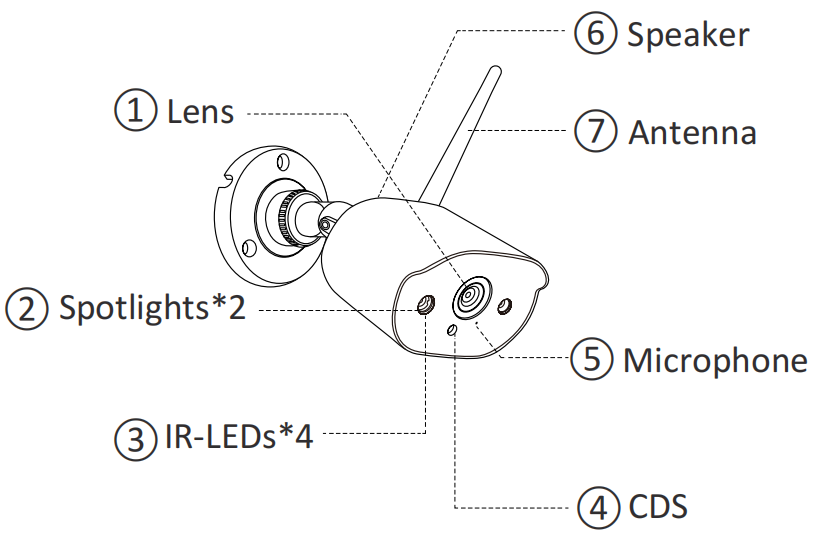 3. System Connection:
Connect NVR to the Internet
1) Connect NVR to router using a network cable.
2) Connect monitor to NVR via HDMI or VGA port.
3) Connect the included USB mouse to the top USB port of NVR.
4) Connect NVR to 12V power supply.
5) After the system starts, pair and connect IPC and camera to the system (maximum support 8 channels).
6) The monitor will show the real-time monitoring picture of the camera.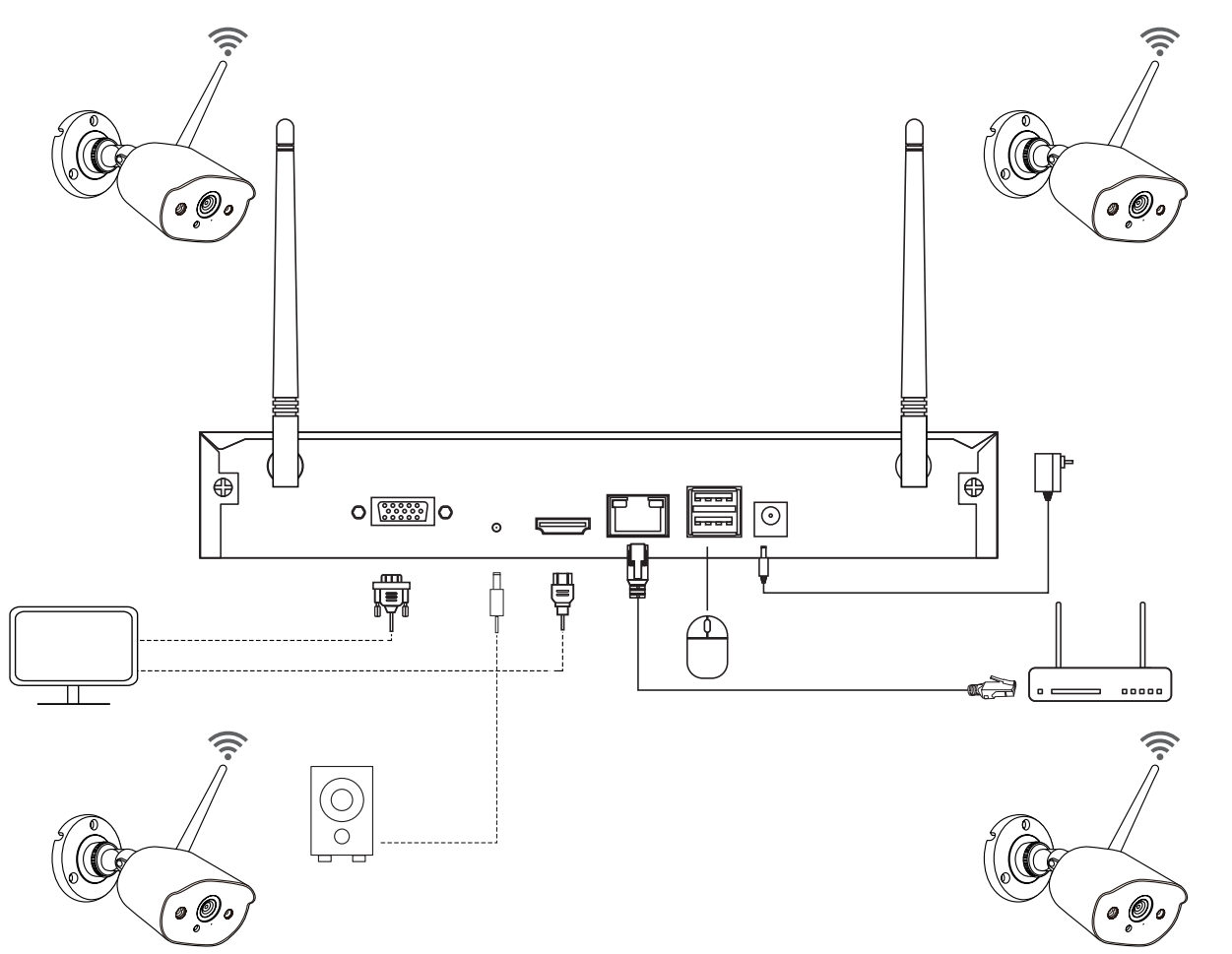 4. Camera Installation Diagram:

1) Screw the antenna onto the camera. Please keep the antenna vertical for best reception.
Note: fold the camera bracket before installing the antenna so you can easily
install the antenna as shown in the picture.
2) Drill a hole on the wall according to mounting template, and insert wall plugs into the hole.
3) Align the mounting hole of the camera with the wall plugs, and then tighten screws into the wall plugs.
4) Loosen the bracket screw and adjust the camera to a proper angle.
5) Tighten the screws.
5. How to test the network status of NVR:
1) Right click Mouse > Go to Main Menu > Setting > Network
2) Tick 'Obtain IP address automatically'
Click 'Test', if 'OK' is displayed, tick 'DHCP' and apply, the device will automatically assign the corresponding network segment and IP address. After clicking Test, if the page is displayed successfully, it is successfully connected to network.
NOTE: Please make sure that the DHCP of the connected router is enabled at the same time.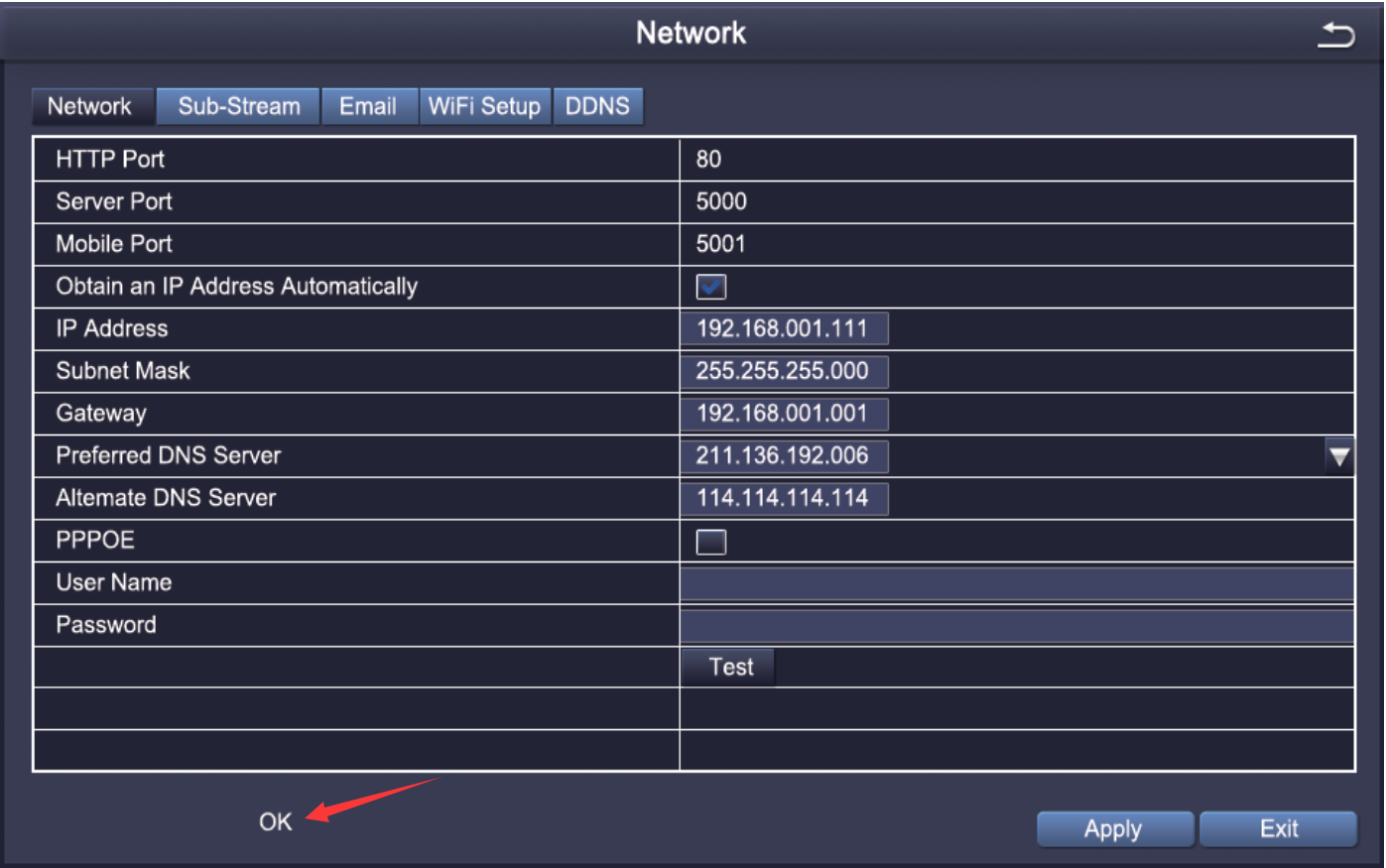 6. Time Playback
7. Event Playback
8. How to Setup The Night Vison
9. How to Set Up Motion Detection Sensitivity and Area
10. How to Set Up Camera Sound and Light Alarm
11. How to Adjust The Camera PIR Sensitivity
12. How to add the Wireless NVR to APP
You can also download the manual in English, French, Deutsch, Italian, Spanish and Dutch language from the attachment.
Please let us know if you have any questions.
Our Whatsapp: +1-866-841-6932
Support Email address: service@zositech.com
Our Facebook: https://www.facebook.com/ZosiTechnology/
Support center: support@zositechhelp.zendesk.com