You can follow up the guide below to find the firmware version of your camera:
1) Once you have installed Zosi Search Tool v1 (download Zosi Search Tool v1 PC Client
/ Zosi Search Tool v1 Mac Client
) to the directory of your choice, open the application by double clicking on the icon on your desktop.
2) Double-click to open it, the interface is as shown below: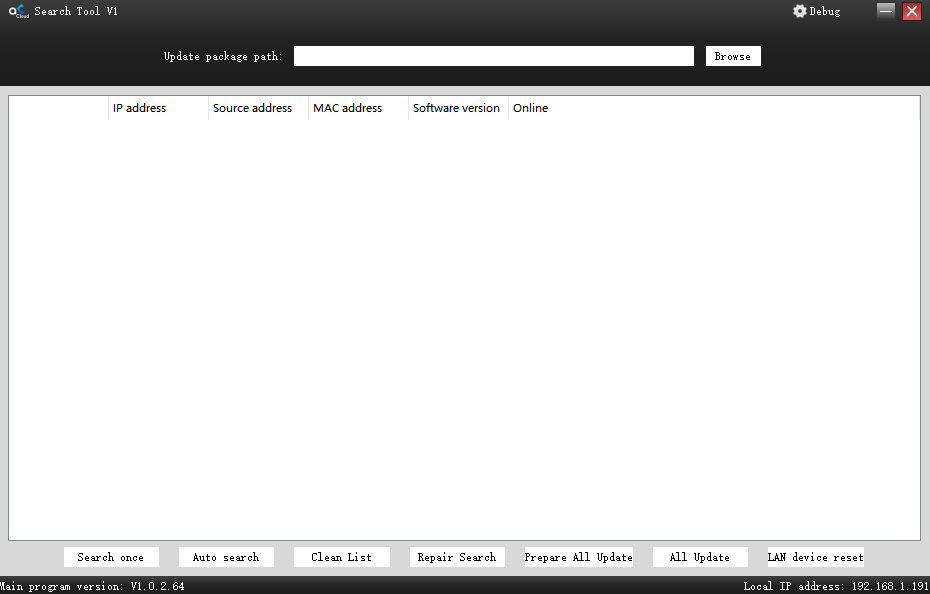 3) Connect the IP camera to the same router as your computer through WIFI or Ethernet cable.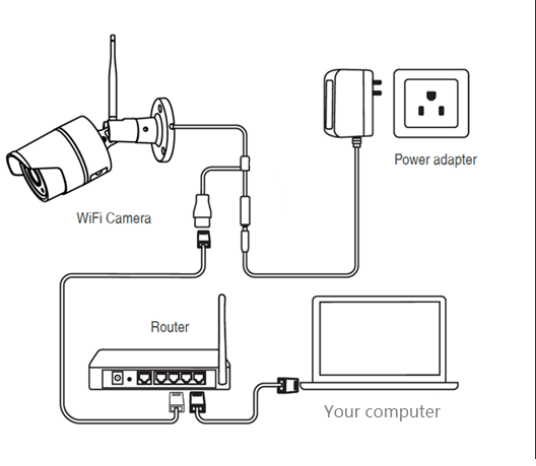 4) Click "Search once" button to find the IP camera.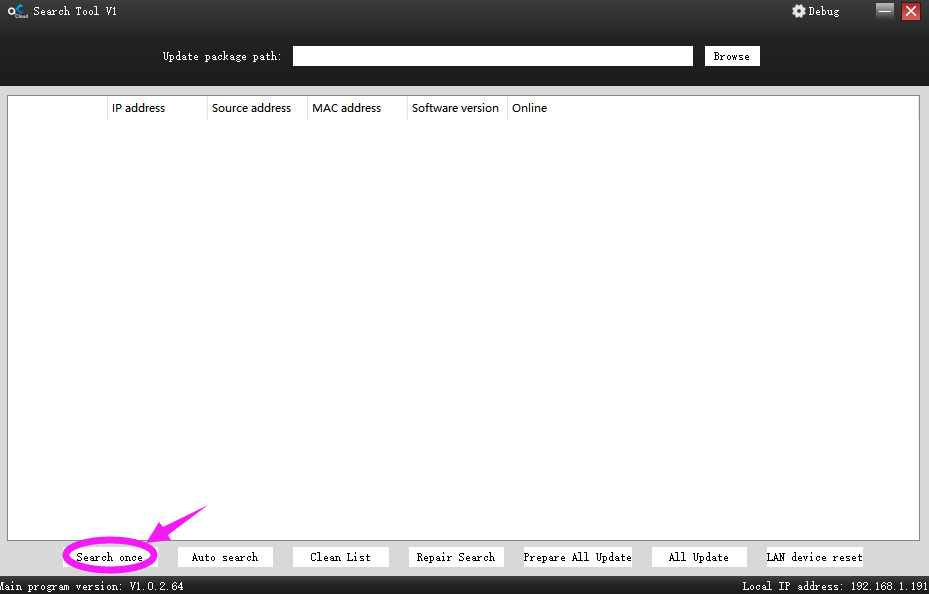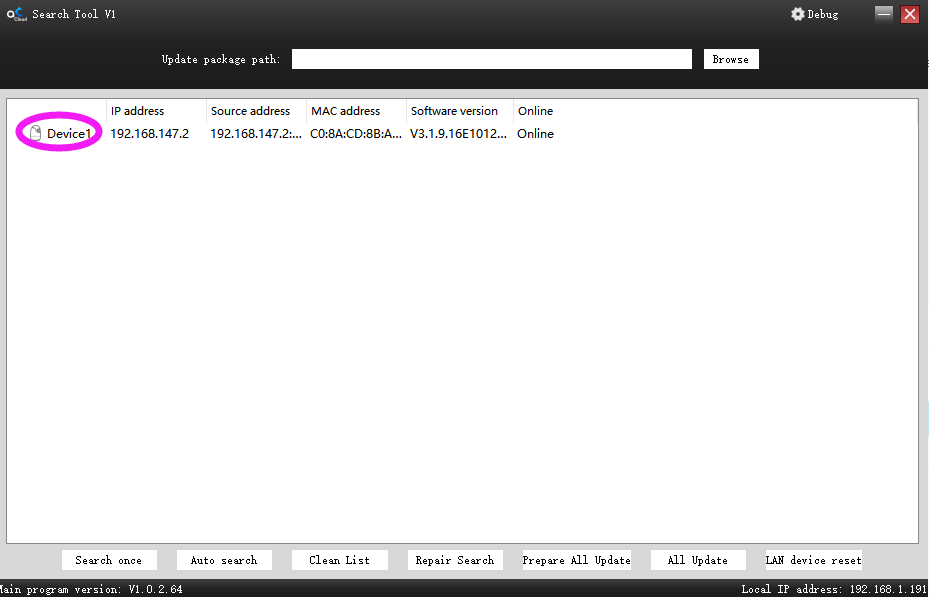 You can find the "Software version" of the IP camera.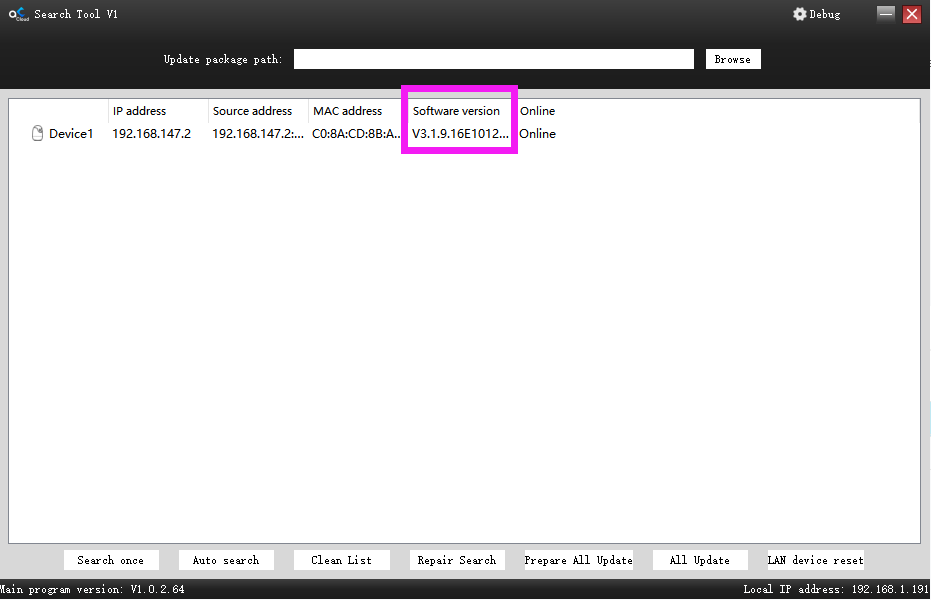 Click the left mouse button and drag the dividing line to the right to see the full software version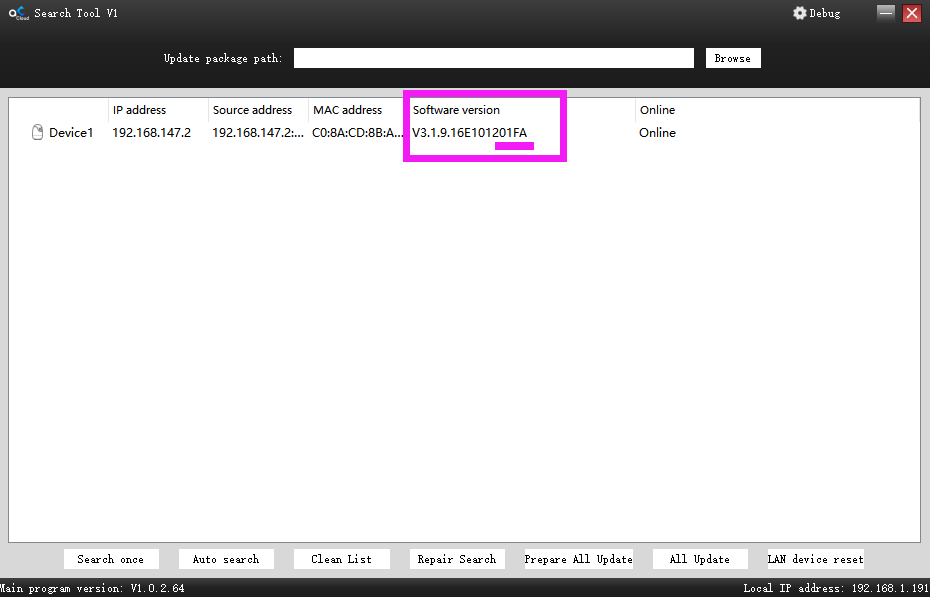 5) Please click the version to download the upgrade file of the IP camera:
You needn't open the upgrade file, please directly download the upgrade file and save it to your desktop.
Note: the file's name can not be have any changes.
6) Click "Browse" to open the upgrade file from your desktop.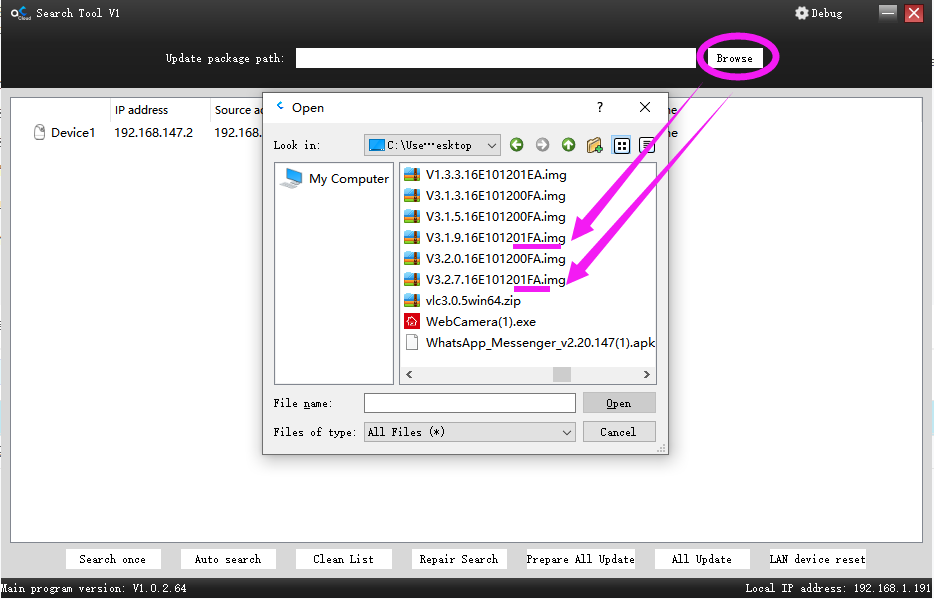 7) Right-click in the whitespace of the search tool v2 and then click "Update" to upgrade the IP camera.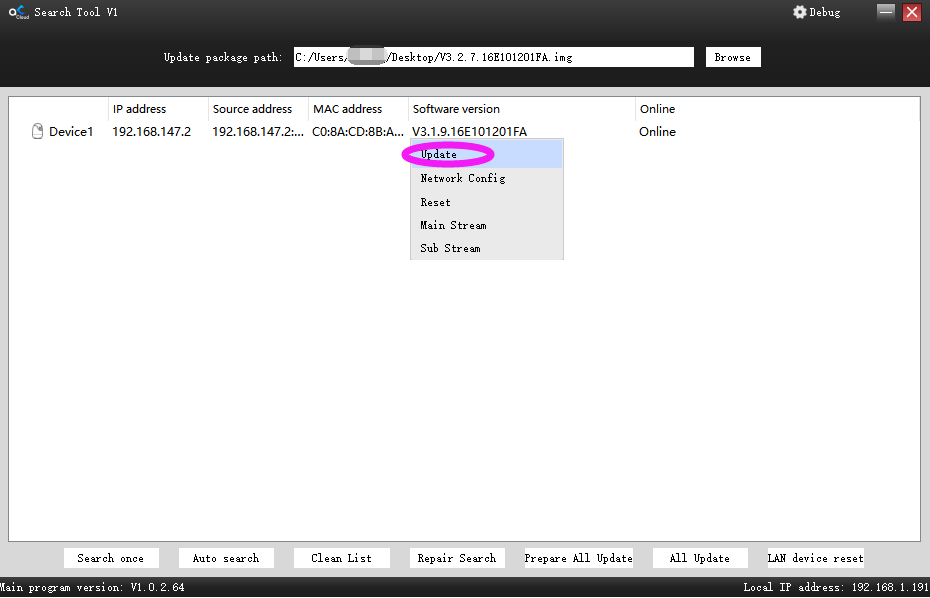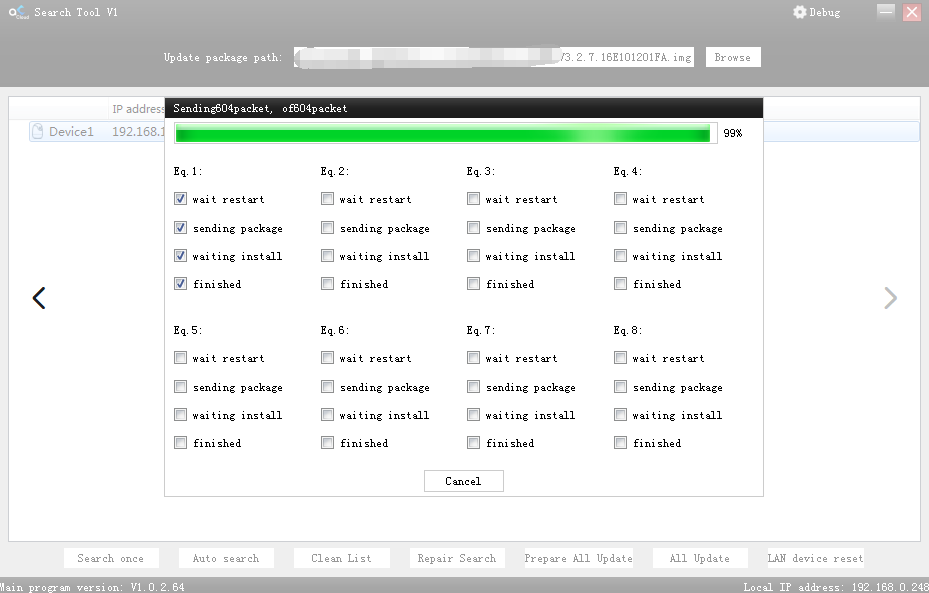 It will upgrade automatically, just wait for the progress bar to reach 100% is OK.
Ps: if you suddenly get stuck during the upgrade process, you can disconnect and re-connect the camera power to try again.
8) Click "Search once" button to refresh the device list. You wil find that the software version of the IP camera has been changed.
Please let us know if you have any further questions: