Applied to: ZG2893M; ZR08RP;
Method 1: Wireless Connection (Scan the QR code )
Step 1. Power on the camera using the supplied DC 12V/1A power adapter.
Step 2. Right-click the mouse on the live channel page and go to Main Menu > Information > System page;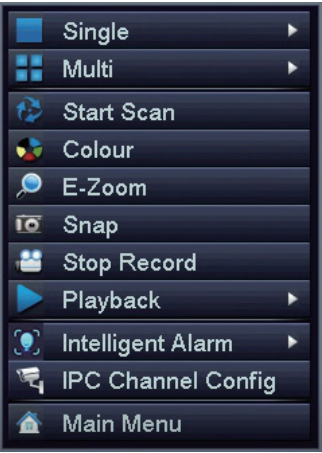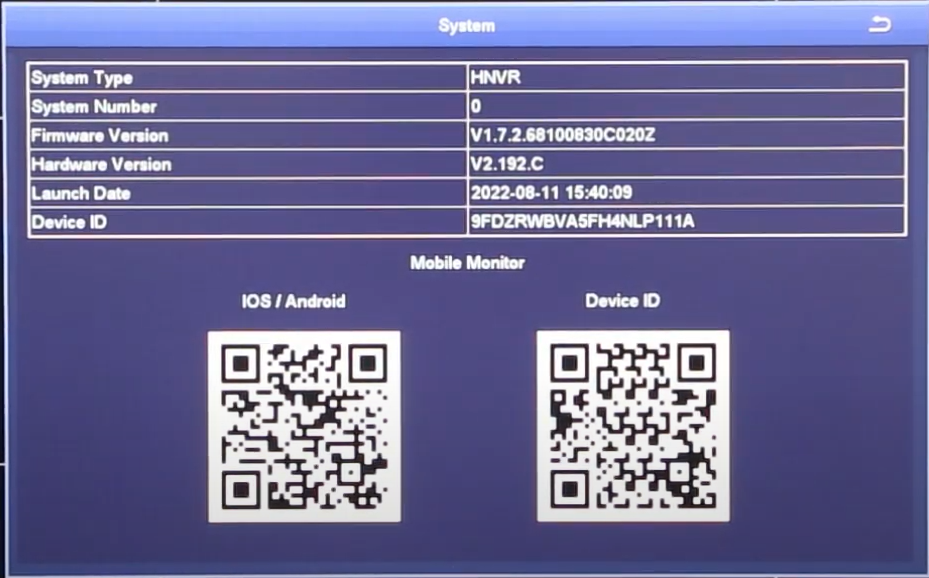 Step 3. Scan the Device ID QR code showed on the screen using the camera. You will hear that the camera will prompt "Wi-Fi connection is successful"
Step 4. Done! The camera will be shown on the screen, you can start to preview it now.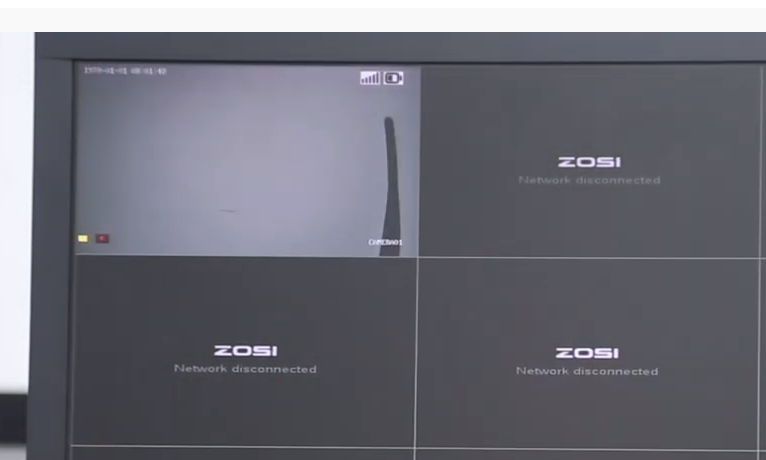 Method 2: Wired Connection
1) Connect the wireless camera with power adapter(12V-1A).
2) Connect IPC and NVR in the same wireless network. Make sure your ZG2893M camera and zosi NVR system are connected to the same Router through Lan cables, so the two devices will be in the same network.
3) Enter NVR's IPC Channel Config to click "Search" to find the camera.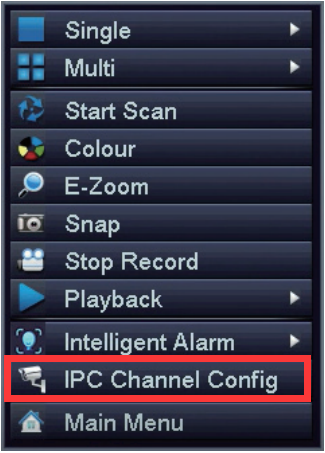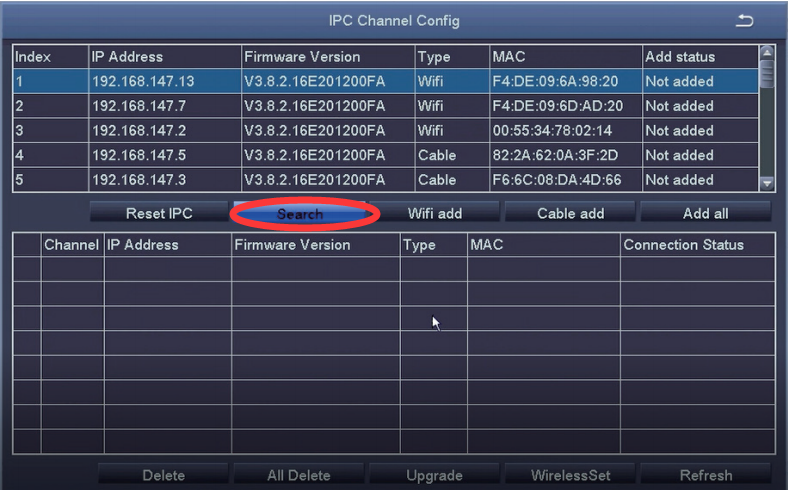 4) After searching out the camera, please tick the new camera, and click "Reset IPC".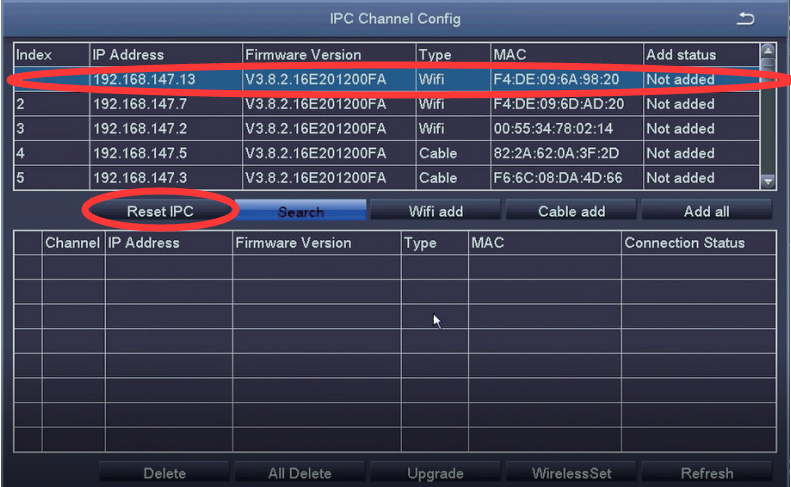 5) After you reset the camera, please click the search button to search for IP camera again. Tick the IPC channel, click WiFi add.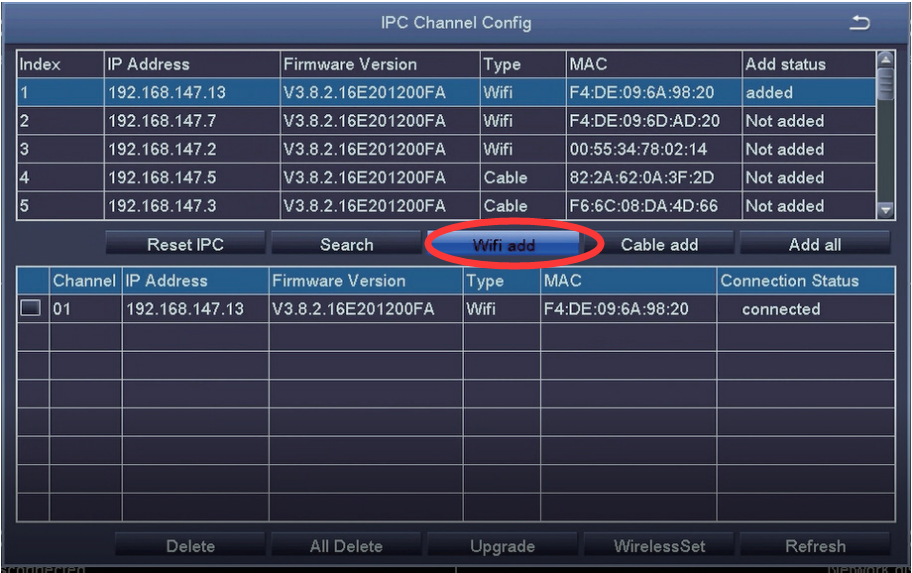 If that doesn't work, please contact us via the below methods:
Whatsapp:+1-866-841-6932
UK Whatsapp: +86 18675610962
Zosi Smart APP: