Applied to zosi c298 camera;
Step 1 Log in your zosi smart account and power on the camera;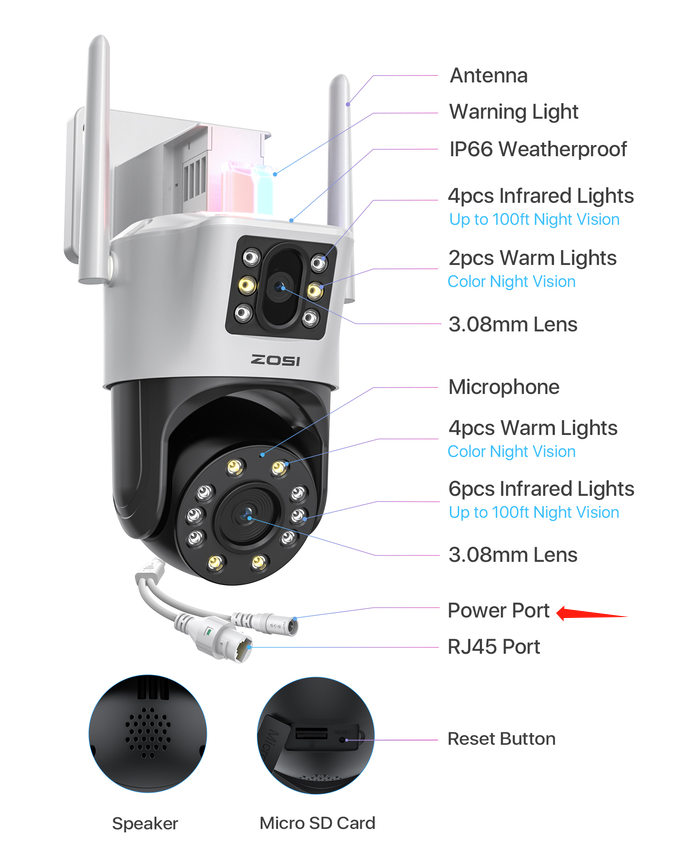 Step 2 Right click the top right iron to hit the + to add C298 camera;
Step 3 Choose the Add Device;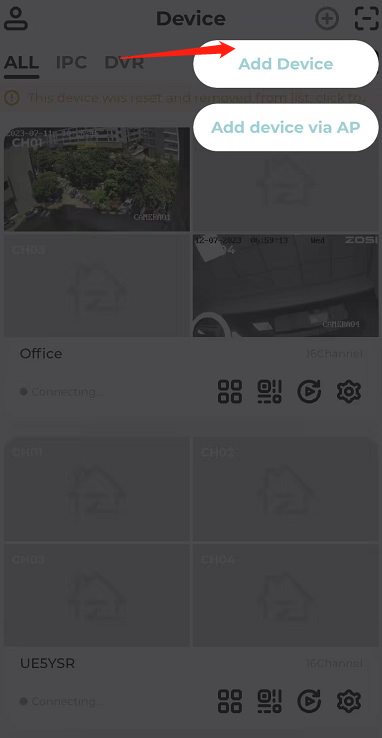 Step 4 Choose the C298 camera model which you should be hear a tone.
Step 5 Find the correct code,and Scan the Camera's QR Code
or manually enter the device UID
And after you scan it ,it will pop up the right camera information you added(name and uid);
Step 6
. Select the Wi-Fi network and enter the correct Wi-Fi password, then tap "Next" .
NOTE: The device only supports 2.4GHz Wi-Fi. Please choose a Wi-Fi network without 5GHz, and make
sure the Wi-Fi network name does not contain special characters.
Step 7. When you hear "Wireless Configuration Succeed", tap Next and confirm. On the "Wireless connection succeed" page tap "Finish". The device is successfully added to the App.
NOTE: If the device cannot be added successfully, please reset the device. Press and hold the device's reset button for 5 seconds, then follow the above steps to re-add the device.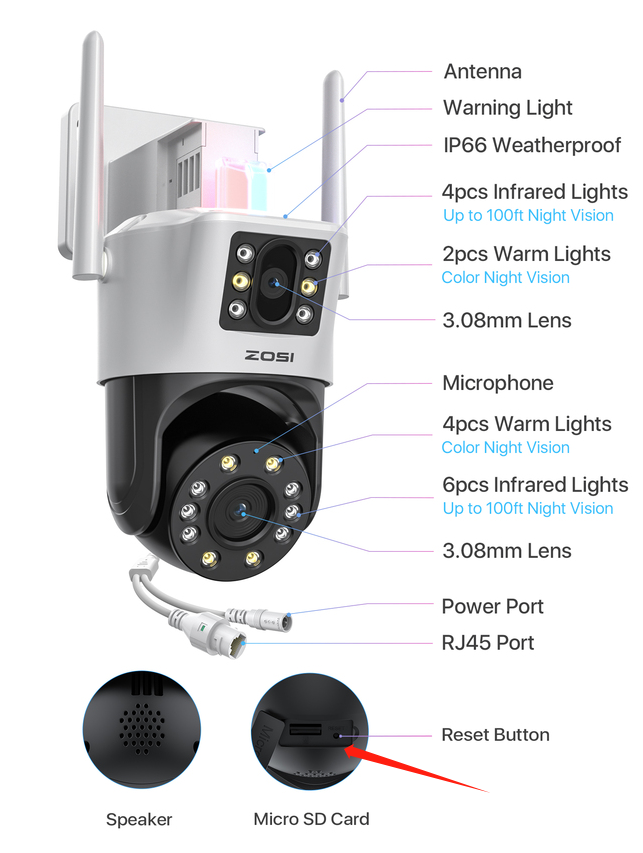 If that doesn't work, please contact us via the below methods:
Whatsapp:+1-866-841-6932
UK Whatsapp: +86 18675610962
Zosi Smart APP: