*Note: This article only applies to the IP cameras with cloud storage function on Zosi Smart App.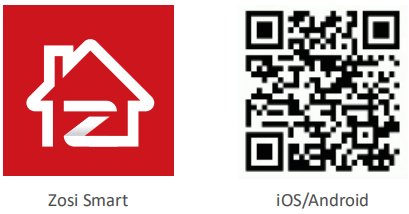 Q1: Which models support Zosi Cloud Storage?

Following is the list of models which support Zosi Cloud Storage for now:
C289, C308, C308AH, C513, C6112Y, C188, C190 Pro, C190 version 2.3.1 or above.
More and more new models will be added to the list soon; also, C190 version 2.1.3, 2.2.0 and 2.2.1 can be upgraded over the app to add cloud storage function.
Q2: I'm on a free trial now. What happens when it expires?

You have the options to let the trial expires by itself or purchase a Zosi plan.
If you don't need cloud storage, you don't need to do anything and it won't cause any payment. If you'd like continute to use cloud storage, you should choose a plan and pay it before the free trial expires.
Q3: What does it mean by rolling 30 days?

Your recording clips save to the cloud for 30 days after recording.For example, the 31st day video will cover the first day's and the 32nd day video will cover the second day's.
Q4: Do I have to subscribe cloud storage plan before I can use a camera?

No, cloud storage is optional.
Q5: Can I use both SD card storage and cloud storage?

Yes, you can use both SD card and cloud storage at the same time. You can also use only SD card or cloud storage individually. They don't have any effect to each other at all.
Q6: I subscribed a cloud storage plan but it's not recording?

Normally the cloud storage service will be enabled automatically once you subscribe a cloud storage plan, but if it's not recording, you can try turn off the cloud storage service button and then turn it on again to refresh the program. Following are the detail steps.

1. Go to the camera settings.
2. Click "Cloud Storage Settings".
3. Below picture shows Cloud storage service is on now, but please kindly turn it off and then turn it on again to refresh the program.
Q7: How to playback cloud videos?

1. Hit the playback button.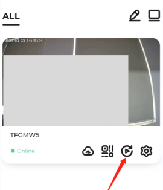 2. Hit the cloud button and then choose the date you'd like to playback on.
Please let us know if you have any questions.
Our Whatsapp: +1-866-841-6932
Support Email address: service@zositech.com
Our Facebook: https://www.facebook.com/ZosiTechnology/
Support center: support@zositechhelp.zendesk.com