Applies to: 8AP-3063W4-10-US;1NR-08RP10-US;IPC-3063M-W;C306 Pro;
1) Pair the Cameras with The NVR:
NOTE: The battery camera has been paired with the NVR, no code pairing is required. But if the pairing information between the camera and NVR is cleared, you need to re-pair the code, and follow the steps below:
(a)Place the camera near the NVR at a distance of 30~100cm.

(b)In the power-on state, press and hold the reset button of the camera for 3-5 seconds, After hearing a voice prompt from the camera, open the NVR system interface and the camera scans the QR code (Phone port number) for pairing. After that, the camera will give out a voice prompt to indicate that pairing success.
2) When you need to add another one new camera, you need to check the code of the camera and NVR . The code verification procedure is as follows:
(a) When the camera is turned on, long press the power button on the rear shell of the camera for 3-5 seconds, and the camera indicator light blinks red and slowly, waiting for the matching;
(b) Log in the NVR , go to the main menu - information - system;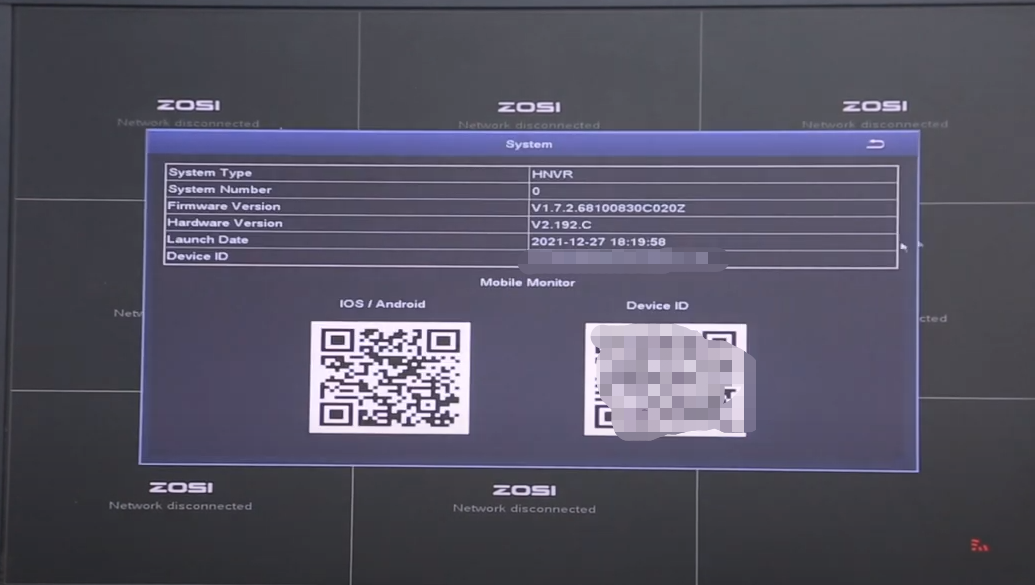 (c) The camera scans the device id of the page and starts pairing.
(d) After the pairing is successful, the camera will be given a voice message indicating "wireless configuration succeed",and the indicator light will show blue light;
(e) Finally, you can watch the video on the monitor.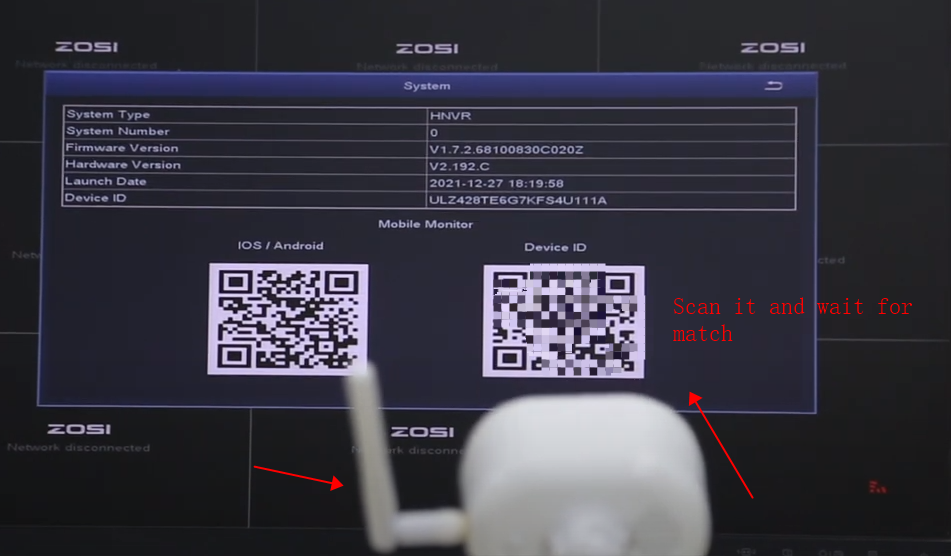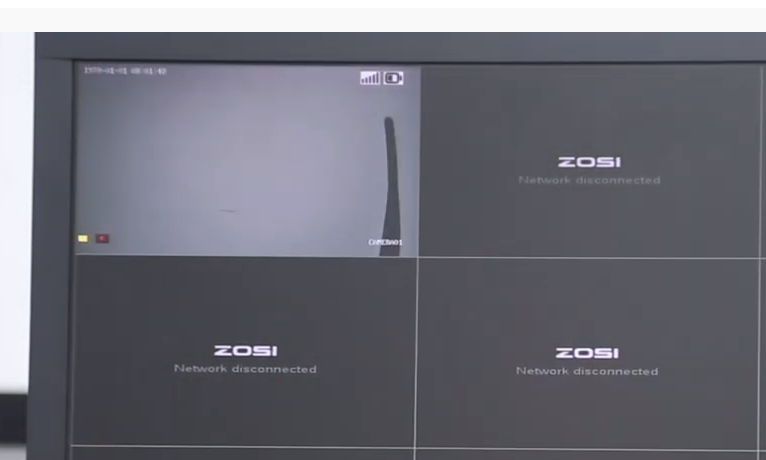 More questions, please feel free to contact us.
Whatsapp: +1-866-841-6932
UK Whatsapp: +86 18675610962
Zosi Smart APP: