Applies to: Zosi C611 camera and ZR08JP / ZR08PR / ZR08RP / ZR08PU / ZR08GP NVR System (The firmware version of the NVR must be V1.6.4 or above).
In fact, you can use the wireless camera C190 separately.
If you want to connect the C611 camera to ZOSI Wireless NVR: ZR08JP / ZR08PR / ZR08RP / ZR08LL, the camera and NVR must be connected to the same router;
There are two ways to connect C611 camera to these wireless NVRs: Wireless Connection and Wired Connection.
Method 1: Wireless Connection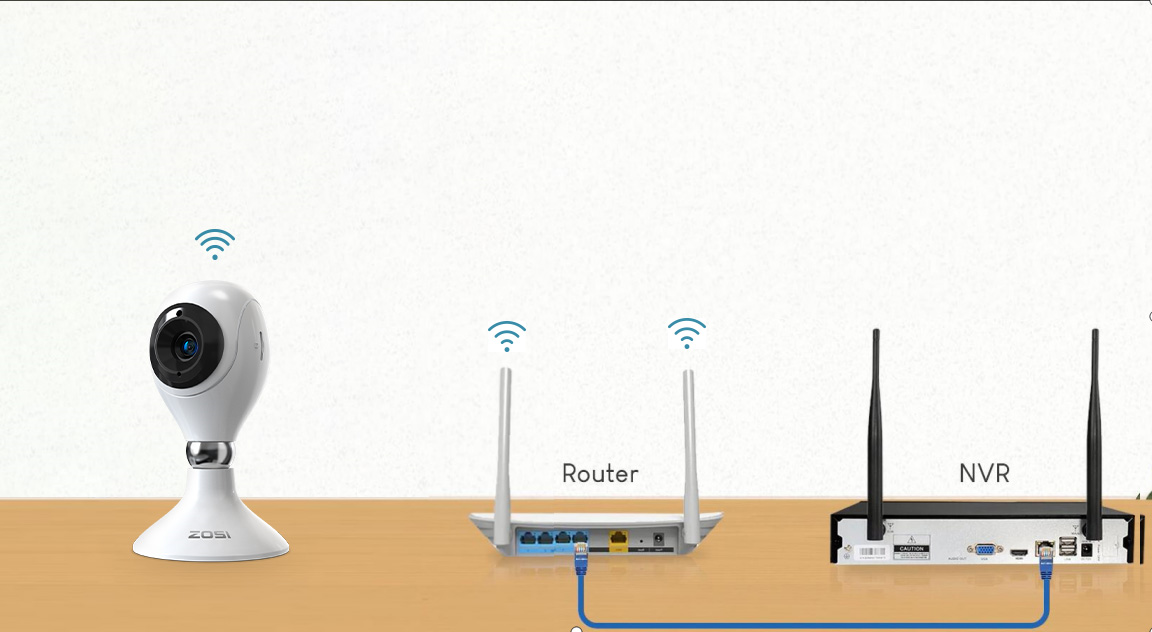 1) Power on the camera, wait about 20 seconds to start, it gives out "device is waiting
for connection". After smartphone is connected to WiFi, log in ZOSI Smart App and go
to the "Device" page, tap the "+" in the bottom middle to Add device.
2) Select Camera C611.
3) Tap the "Scan QR Code" and scan the QR code on device or tap "Enter device UID
by manual", enter the device UID and confirm.
4) On the Device Information page, enter the device name and click "Add an
unconnected device", confirm.
5) Setting WiFi for the device on the "Connect to WiFi" page. Tap "Next" and then tap
"Hear the tone" on the "Power On" page.
6) Tap "Scan QR Code" and align the QR code generated on smartphone with the
camera lens for scanning.
7) Camera make a click sound, and you will hear "Wireless configuration successful"
"WiFi is connecting, please wait" and after hearing "Wireless connection succeeds",
tap "Next" and "Confirm" in the pop-up box. Tap "Done" on the "Device Added
successfully" page.
NOTE: If the device is not added successfully, please reset the device by pressing the
device reset button for 5 seconds, and then add device again according to the above
steps.
8) Connect the NVR to the same Router through Ethernet cable.
Enter NVR's IPC Channel Config to click "Search" to find the camera.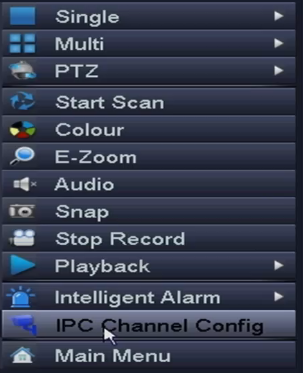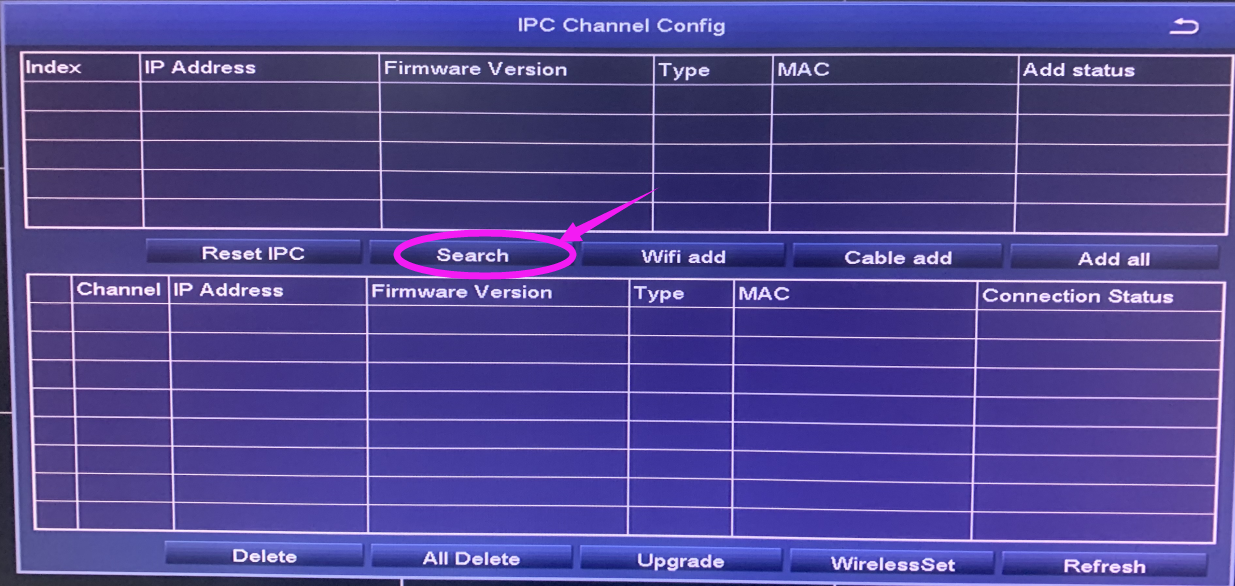 9) After you find the camera, please click "Add all" to add the camera.
And it will be added to the NVR successfully.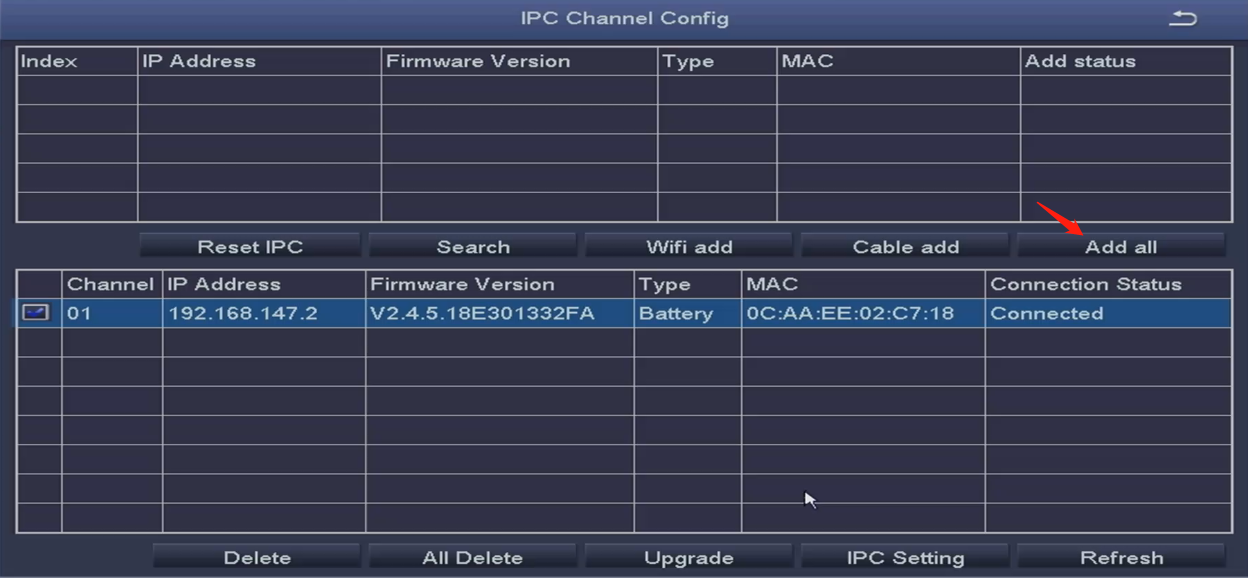 Besides,you can watch this video if you don't want to read too much text;
Please let us know if you have any further questions:
Support Email address: service@zositech.com
Our Facebook: https://www.facebook.com/ZosiTechnology/
Support center: support@zositechhelp.zendesk.com