Applies to: Zosi ZG6963M,Zosi 8AJ-6963W2-32- NVR Kit.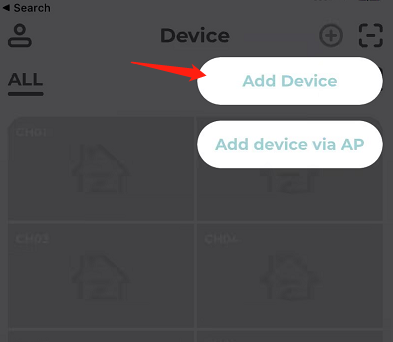 QR Code Add:
Step 1. Press the power switch button,and the camera prompts "The device is waitting to connect", while the camera network indicator is blinking red slowly;

Step 2. Click the "Scan QR Code" button to scan the QR code of the device ;

Step 3. On the device information page, enter the device name and click "Add Unconnected Router Device".

Step 4. On the "Connect the device to WiFi" page, select WiFi and enter the corresponding WiFi password, and click Next;
Note: The device only supports 2.4GHz WiFi, please do not select "5GHz" WiFi.

Step 5. Point the WiFi QR code generated on the phone at the camera lens for scanning;

Step 6. After hearing the message "Wireless Configuration Succeed" from the camera, click Next and confirm. Click "Finish" on the "Wireless connection succeed "page, and the device is successfully added to the App device page.
More questions, please feel free to contact us.
Whatsapp:+1-866-841-6932
UK Whatsapp: +86 18675610962
Zosi Smart APP: