Our DVR has one audio input port and one audio output port, you need to purchase a security
microphone, and use audio cable to connect it in a location where you want to capture audio,
then connect a loudspeaker to the audio output port.
The below is the diagram for your reference.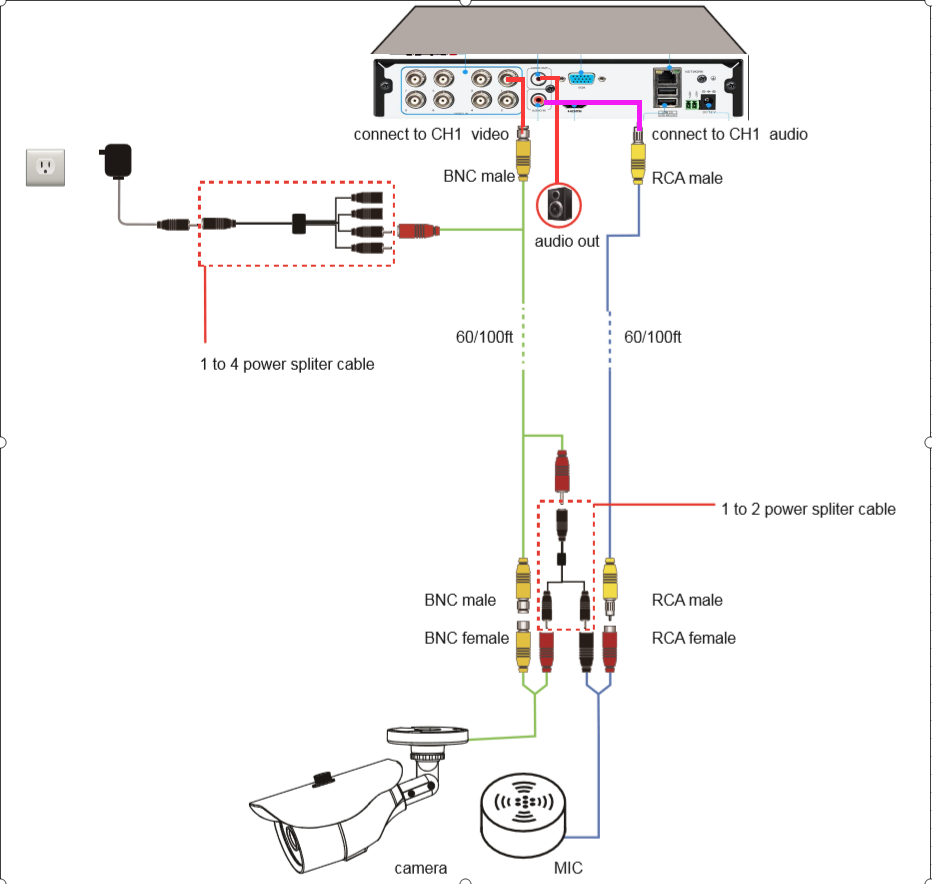 If you have anything don't understand, welcome to contact us.