This article helps solve the problem of Zosi View app being unable to log in.
Please note: Your DVR/NVR system and your PC computer must be connected to the same router.
Step 1: Attached is the Please download and install "NpcNtsDevConfigE.exe" to your PC.



Step 2: Please select the device you want to obtain logs from and click on the "Trace log" button.
Step 3: Please run NpcNtsDevConfigE for 1 minute, then click "Save file" and wait for the logs to be written to the file "
log_nts.txt"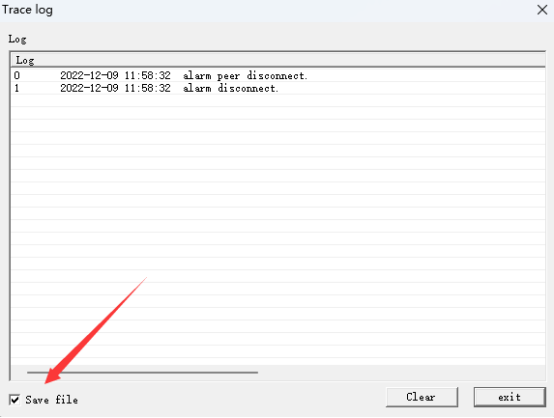 Step 4: Please wait for 10 minutes, then click "exit", the "log_ nts.txt" file will be saved in the "NpcNtsDevConfigE" software directory. Then you'd better to rename the file and run another 1 minute etc.

Step 5: If 5-10 files are too many for you, please send us one or two "log_nts.txt" files.
Please let us know if you have any questions:
Support Email address: service@zositech.com
Our Facebook: https://www.facebook.com/ZosiTechnology/
Support center: support@zositechhelp.zendesk.com