1. Remove all items from their packaging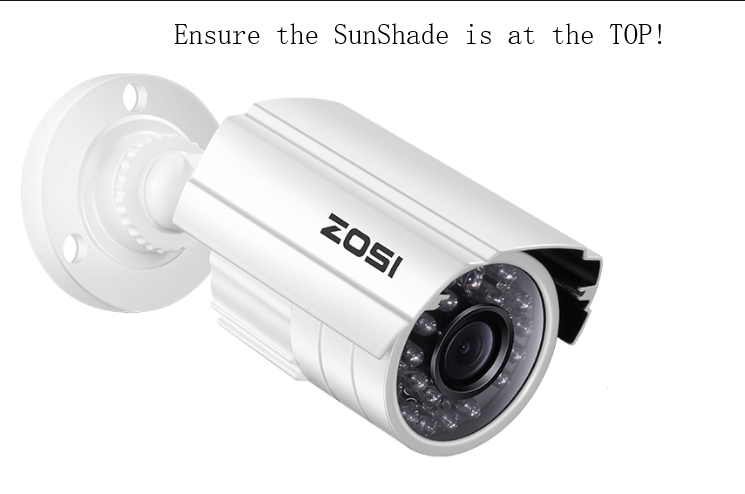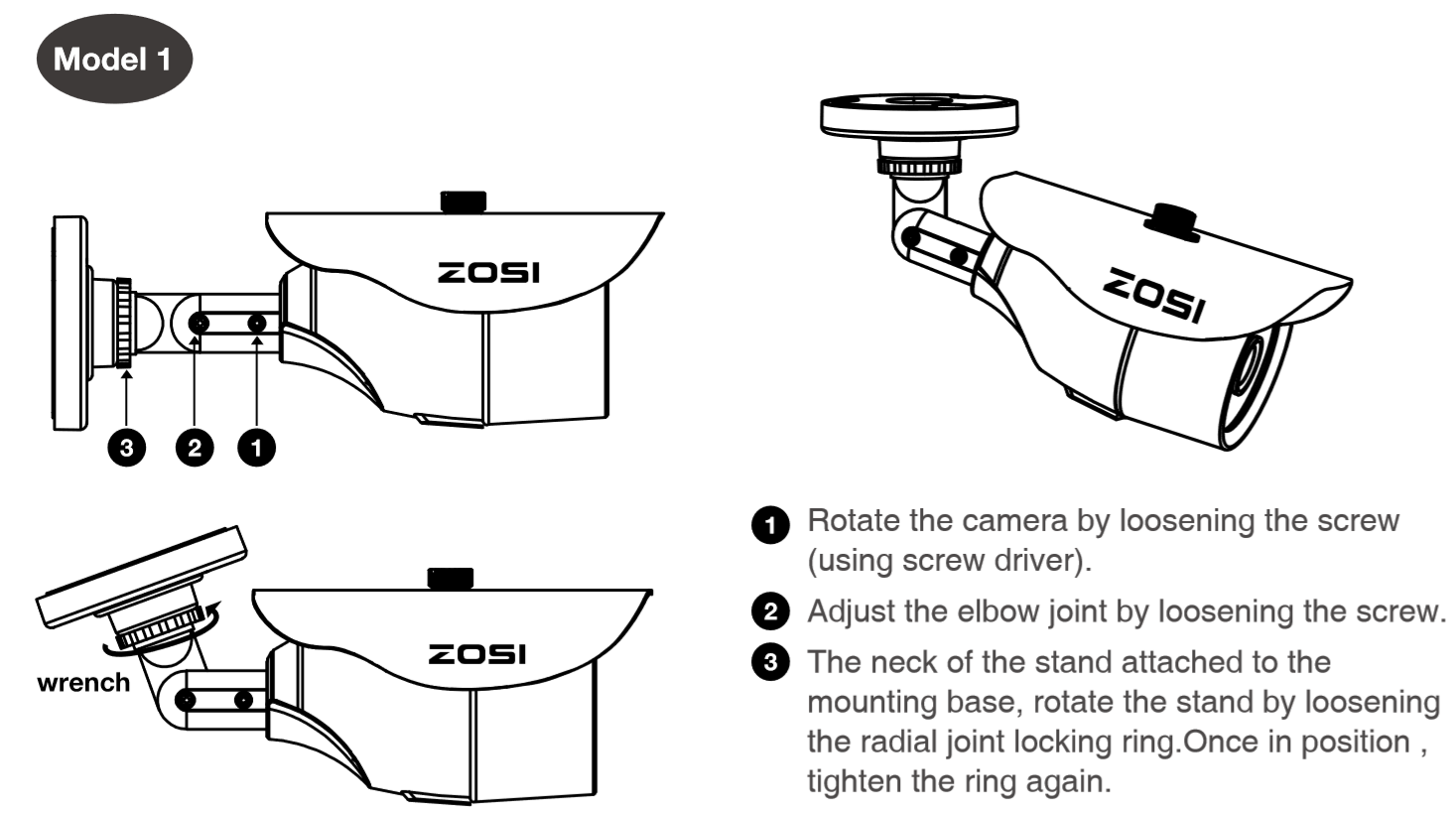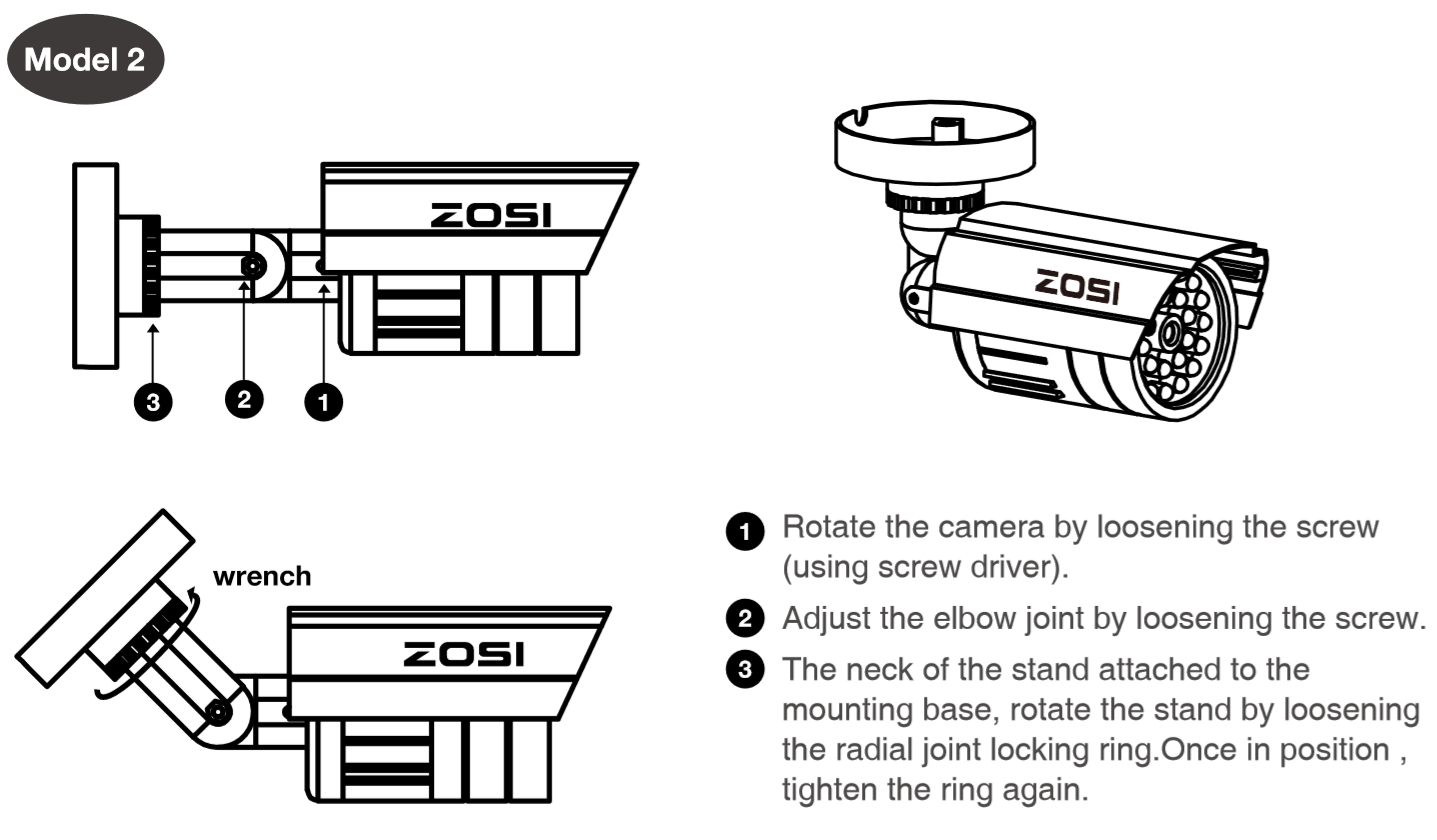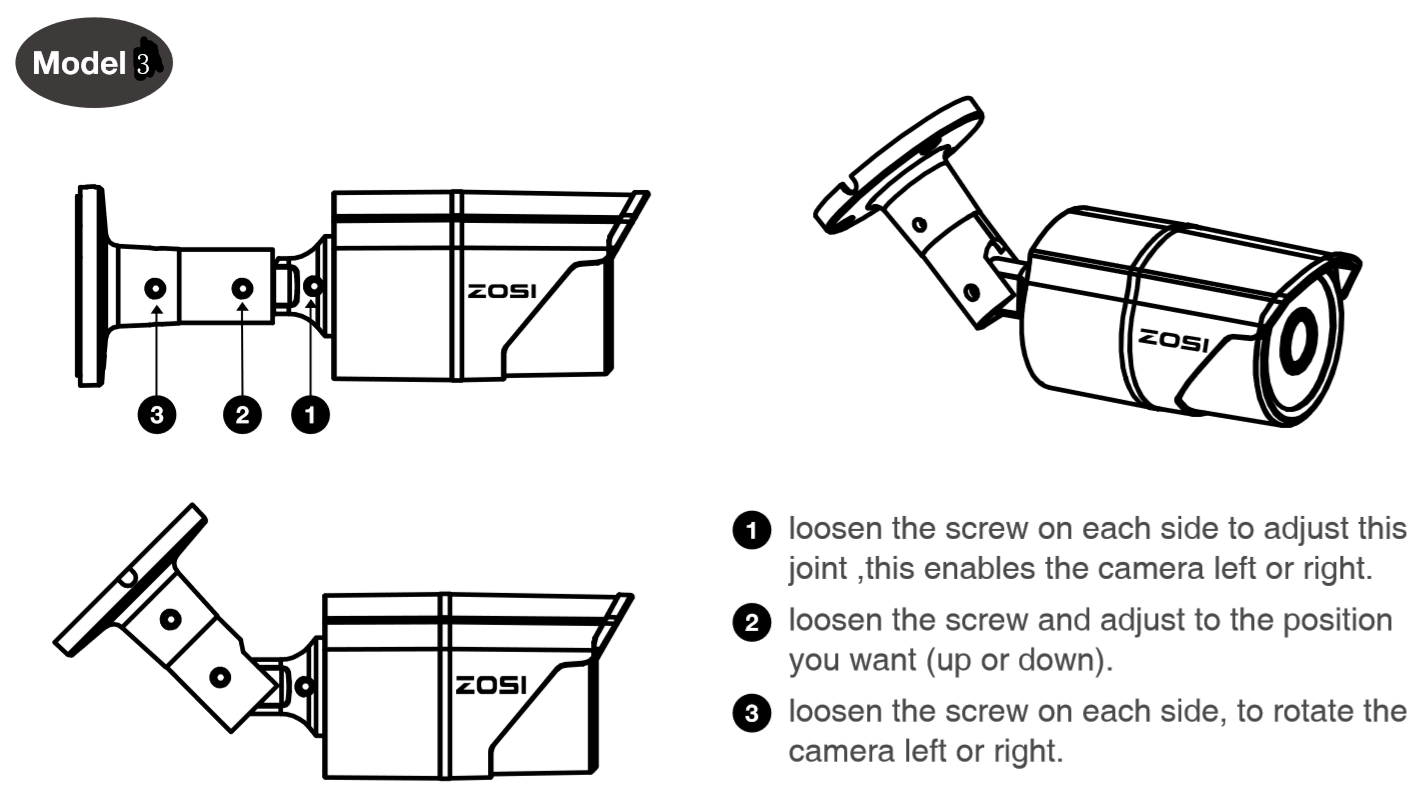 If the mount is being installed on a ceiling or a wall or flat
2. Place the mounting bracket where the camera is being installed. Ensure the camera is installed
no more than 60ft (18m) away from the DVR, unless you have purchased additional cabling.
3. Using a Phillips #1 screwdriver or electric drill, mount the camera to the wall or ceiling,
turning all the screws clockwise.
4. Please ensure that the mounting bracket is secured tightly to the wall.
5. Rotate the camera by loosening the screw (using screw driver).
6. Adjust the elbow joint by loosening the screw.
7. The neck of the stand attached to the mounting base, rotate the stand by loosening the radial
joint locking ring.Once in position, tighten the ring again.
More questions, please feel free to contact us.