The Device ID is written under the QR code, if the code has lost or faded so you may not be able to read it from the sticker.
You can follow up the guide below to add the camera:
1) Connect the device with power adapter(12V-1A). Also, connect the device with the wireless router through Ethernet cable, so the device will be in LAN automatically.
You may have to reset the camera by holding down the reset button until you hear a click. The reset button is at the end of the cable coming off the camera (Power, Ethernet, and Reset). This will set the default password back to "admin" (all lowercase, no quotations).
2) Connect your mobile phone to the same wireless router.
3) Login Zosi Smart APP, clicking the "+" upper right corner of the interface to add the device.
4) Select device type "IP Camera" and pick Smart Camera C199. (In this post, we will take ZOSI IP camera C199 as a reference.)
5) Click "Scan QR Code" button and tap the "Local Search" option in the upper right corner after connecting the camera to your router.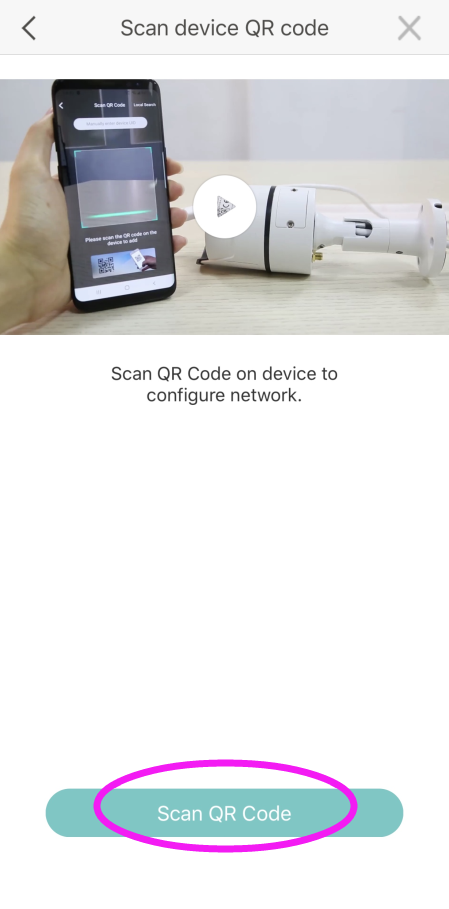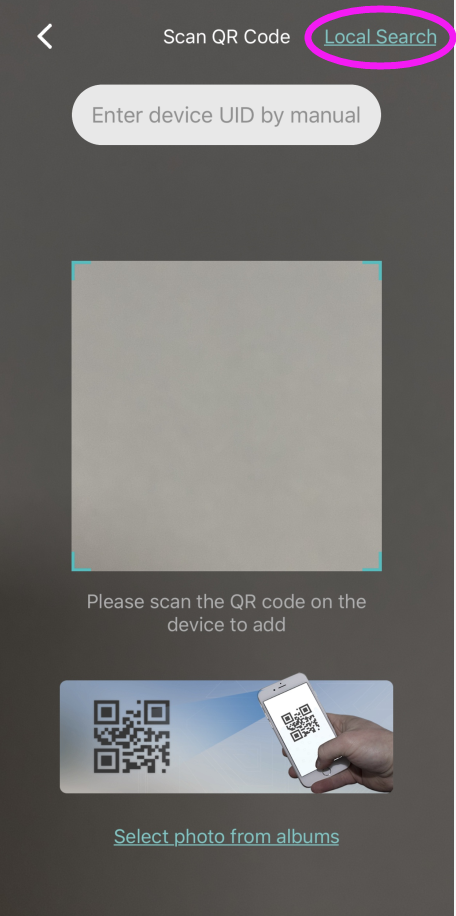 6) Click the device you found to change the device name (you can also use the default device name), then click "Next".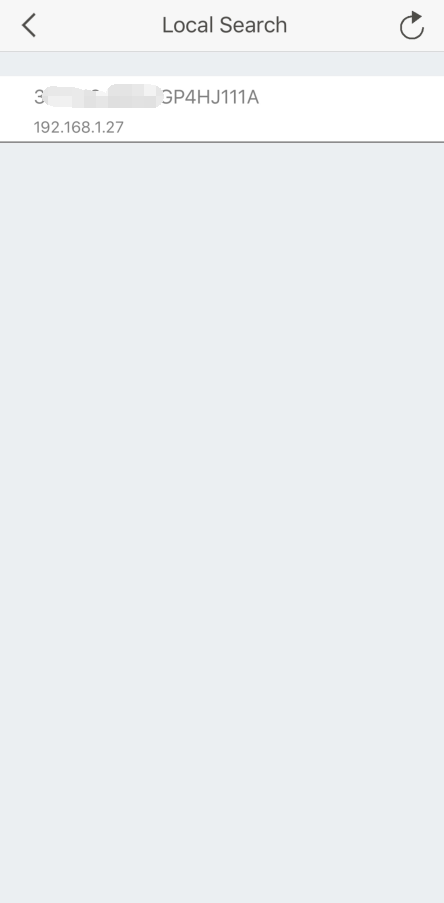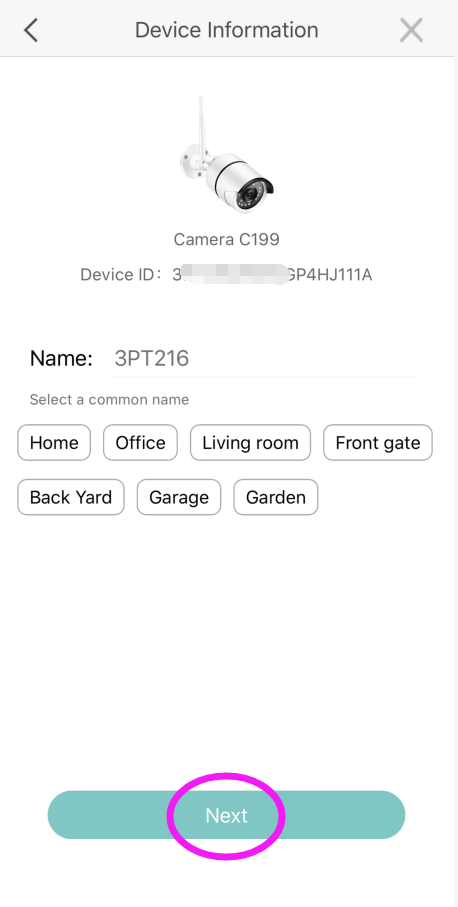 7) Click "Connect power and network cable"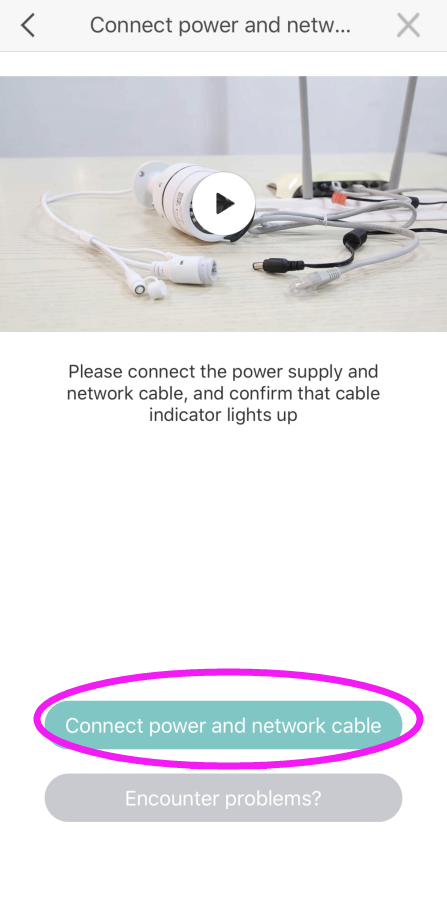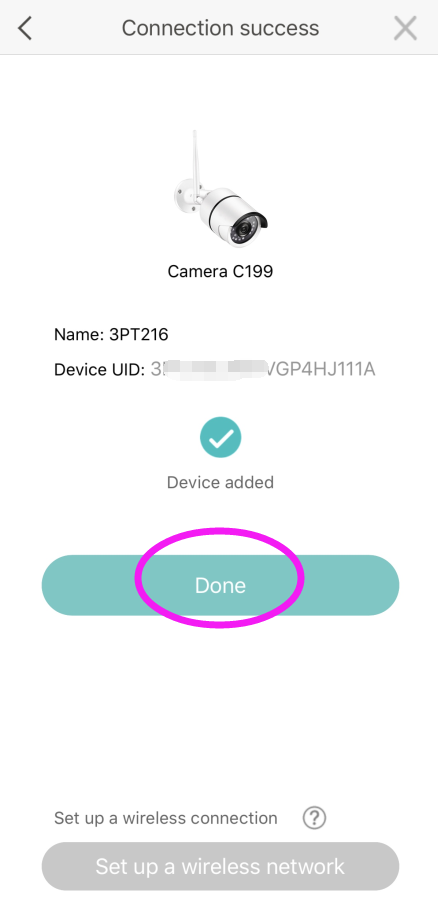 Change Device Password
1. Return back to device list, choose the device to go to preview interface.
2. Enter the Setting > Change Password of Device
3. Enter the old password(admin) and the new password.
Note:
(1) The password can be set by personal preference. Special symbols are forbidden, such as:,.@%
(2) If forget the modified password, please long press the reset button to add the device again.
(3) The device can be used normally after setting a new password.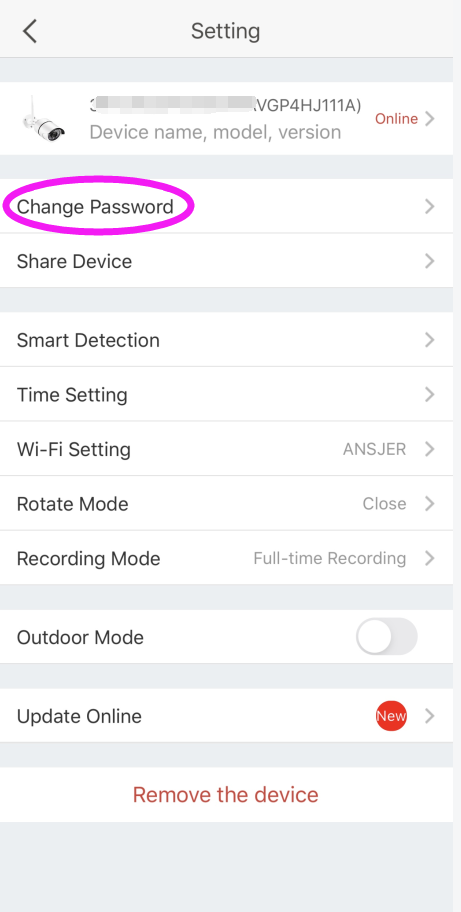 Please let us know if you have any questions:
Our Whatsapp: +1-866-841-6932
Support Email address: service@zositech.com
Our Facebook: https://www.facebook.com/ZosiTechnology/
Support center: support@zositechhelp.zendesk.com