Battery Life
The battery life of this camera is dependent on how often the security camera turns on.
It only wakes up when motion is detected and goes back to stand-by mode when there is no motion to save and lengthen its battery life.
The battery life will be significantly less if the camera is in a high traffic area full of motion activity The period of time that the camera remains recording after the camera senses motion also impact how long of this camera will last.
Disclaimer:
Estimates provided are for 20°C / 68°F

Battery consumption varies on temperature

Darker environments may reduce battery life up to 50%

Colder climates may reduce battery life up to 50%
· We recommend to not install cameras close to tree's to increase battery life (falling leaves increase potential events)
· We recommend to not install camera's facing high traffic streets or paths in order to increase battery life
How to set up the wake-up time?
Enter the IPC Channel Config, select the battery camera and click "Edit" to enter the configuration interface. You can choose Wake-up time(s) in 10/20/30 seconds, the default setting is 20 seconds.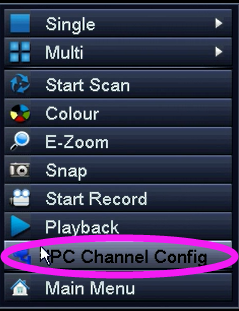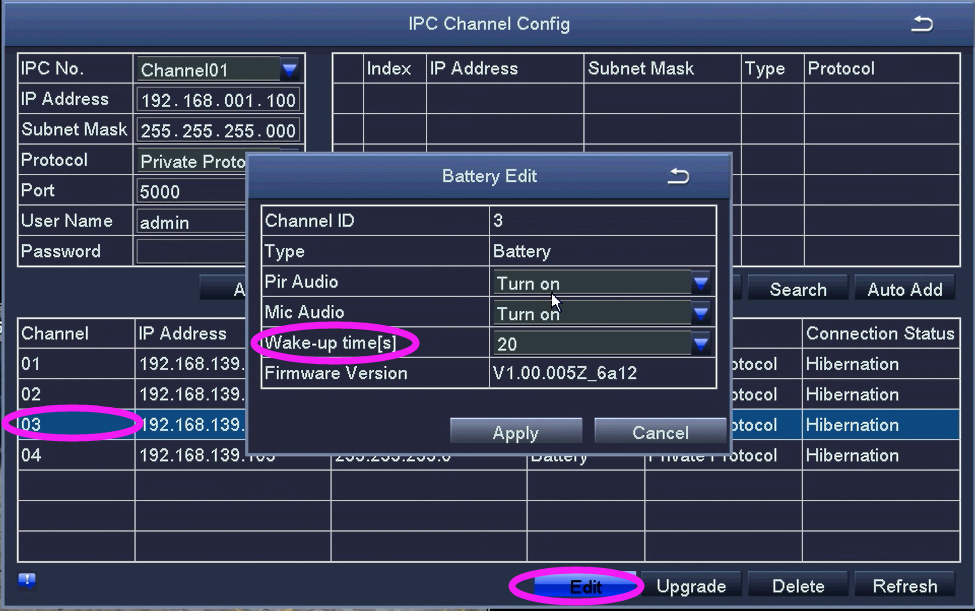 Please let us know if you have any questions.
Our Whatsapp: +1-866-841-6932
Support Email address: service@zositech.com
Our Facebook: https://www.facebook.com/ZosiTechnology/
Support center: support@zositechhelp.zendesk.com