DVR video backup
1. Insert your U drive. Right click mouse> Main Menu>Disk Management>Refresh to
make sure your USB drive is inserting.
NOTE: 1. The USB port in front panel and the second USB port in rear panel are exactly same
one port, which means this port just be put in two position for convenience.
So, when you use the USB in front panel, the second USB in rear panel will be
noneffective.
2. It is better to use a 64GB or smaller flash drive with a Fat32 format to back up the
recording files.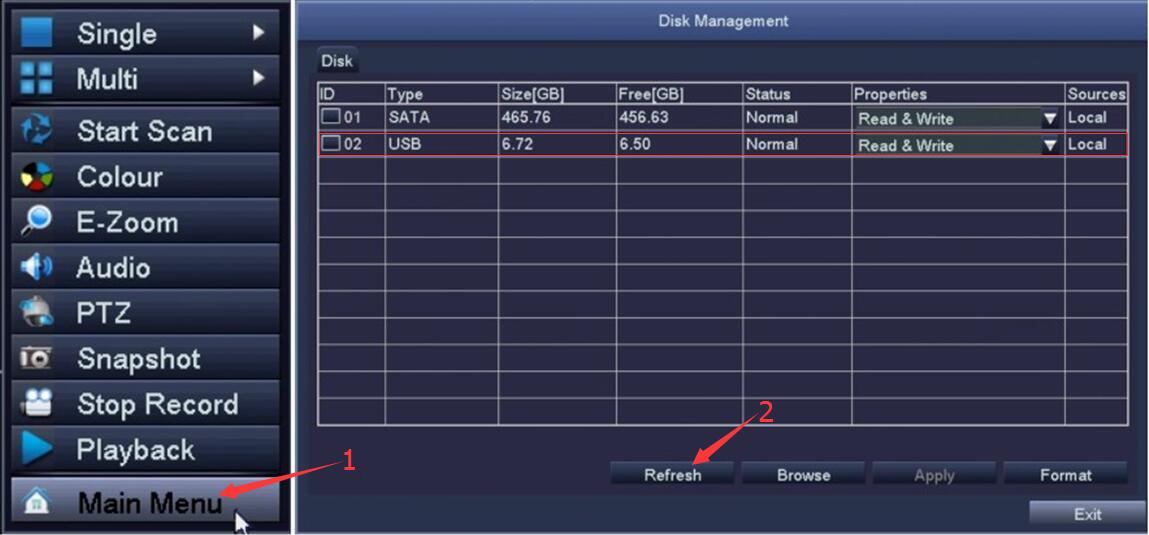 2. Back to Main Menu. Enter into Backup.
Set Start Time-End Time and Channel ,click 'Search'.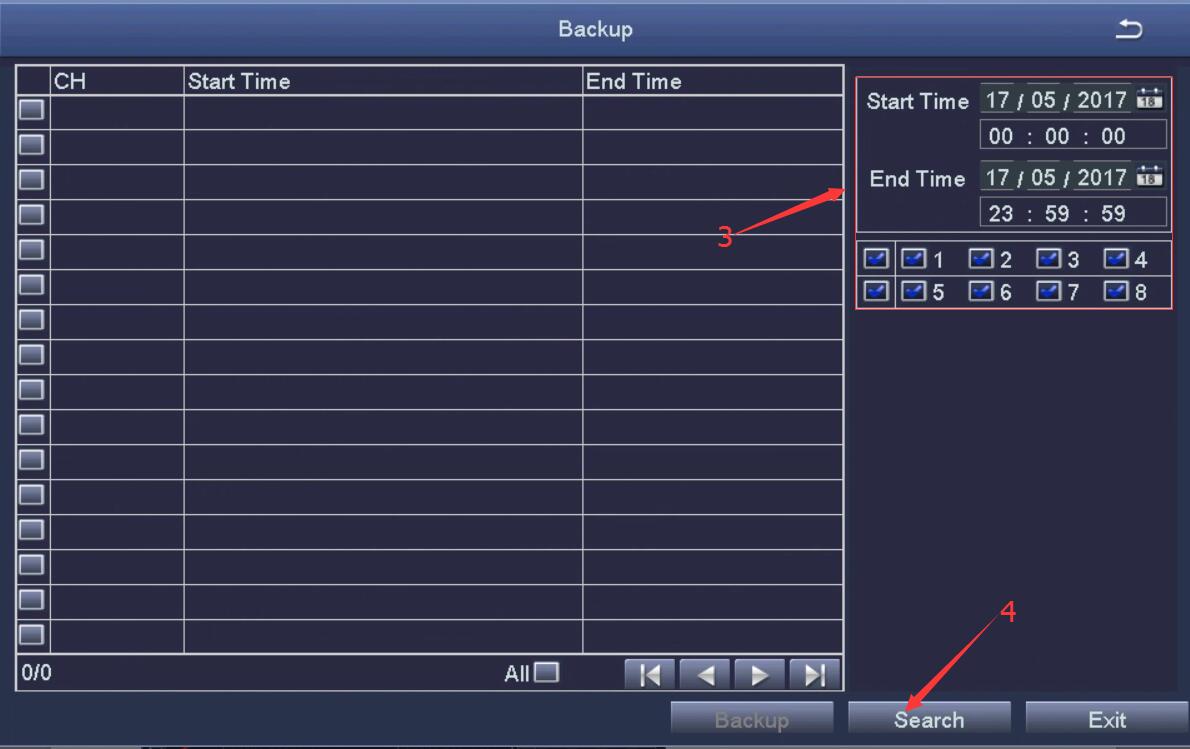 3. After that, the chosen video will display in the list. Select the section which you want to backup.
Then, click the button 'Backup'.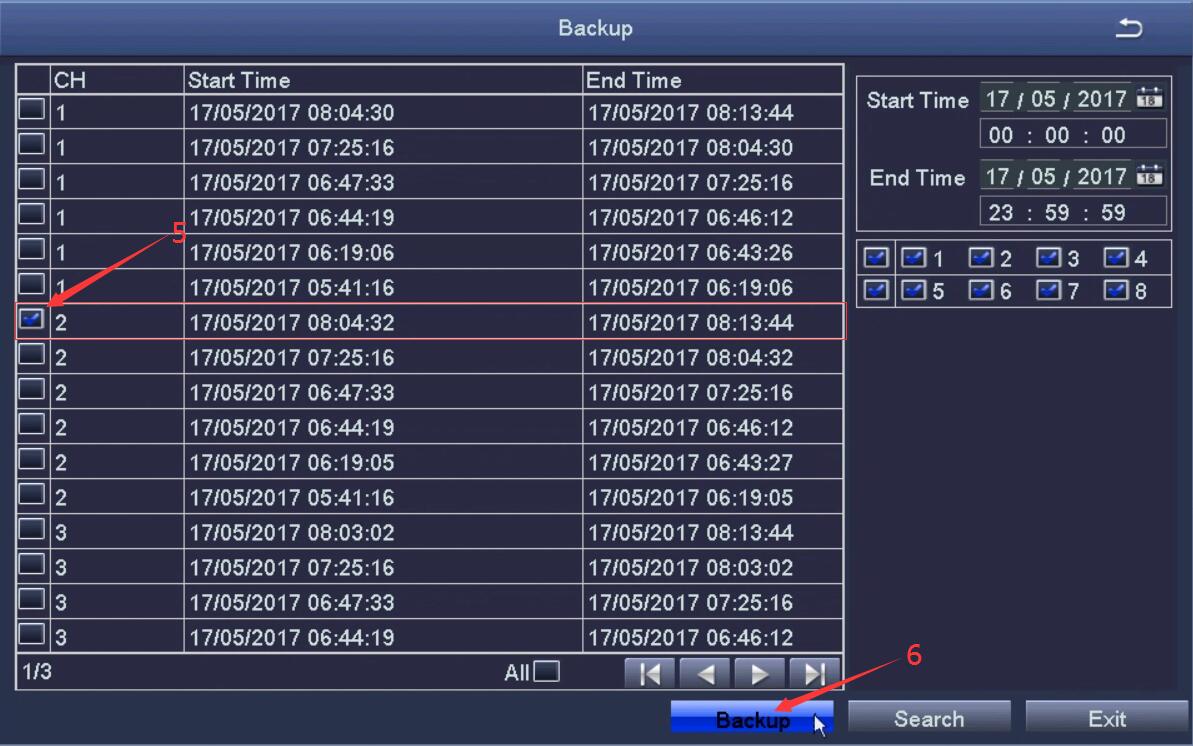 4. Next, there will pop up the interface of Backup Information.Click 'Start'.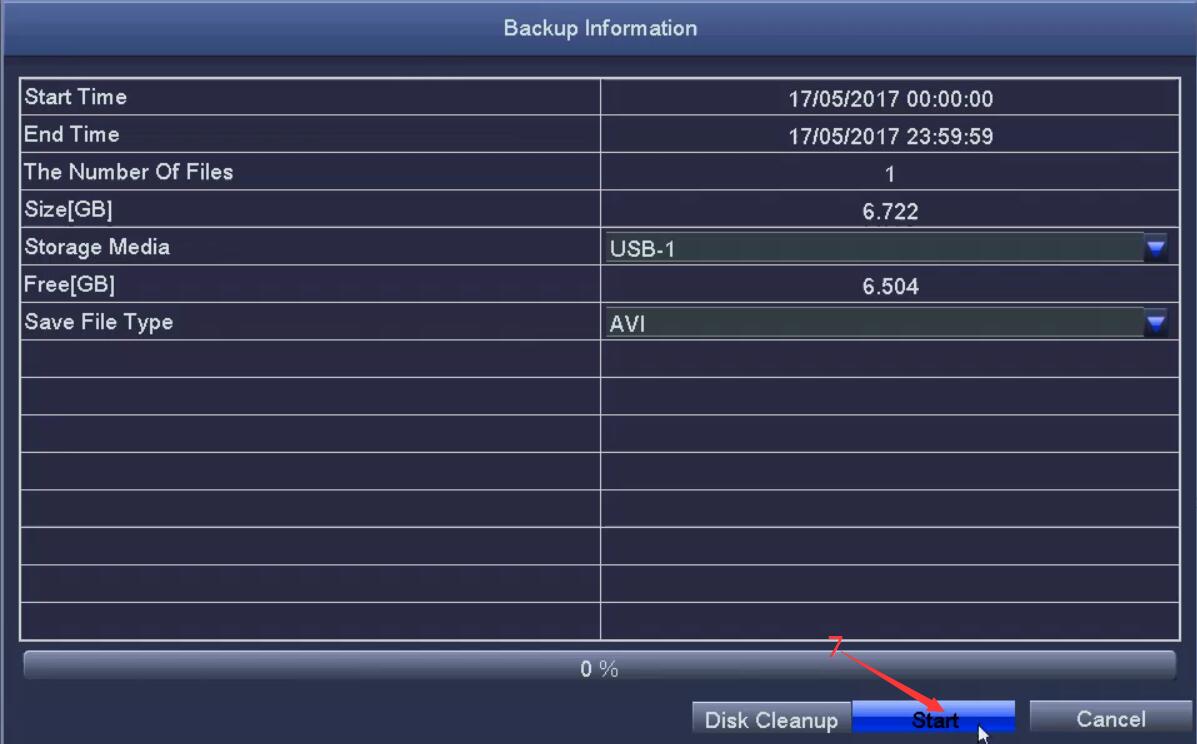 5. When the system remind you 'Backup completed' which means DVR's video backup successfully.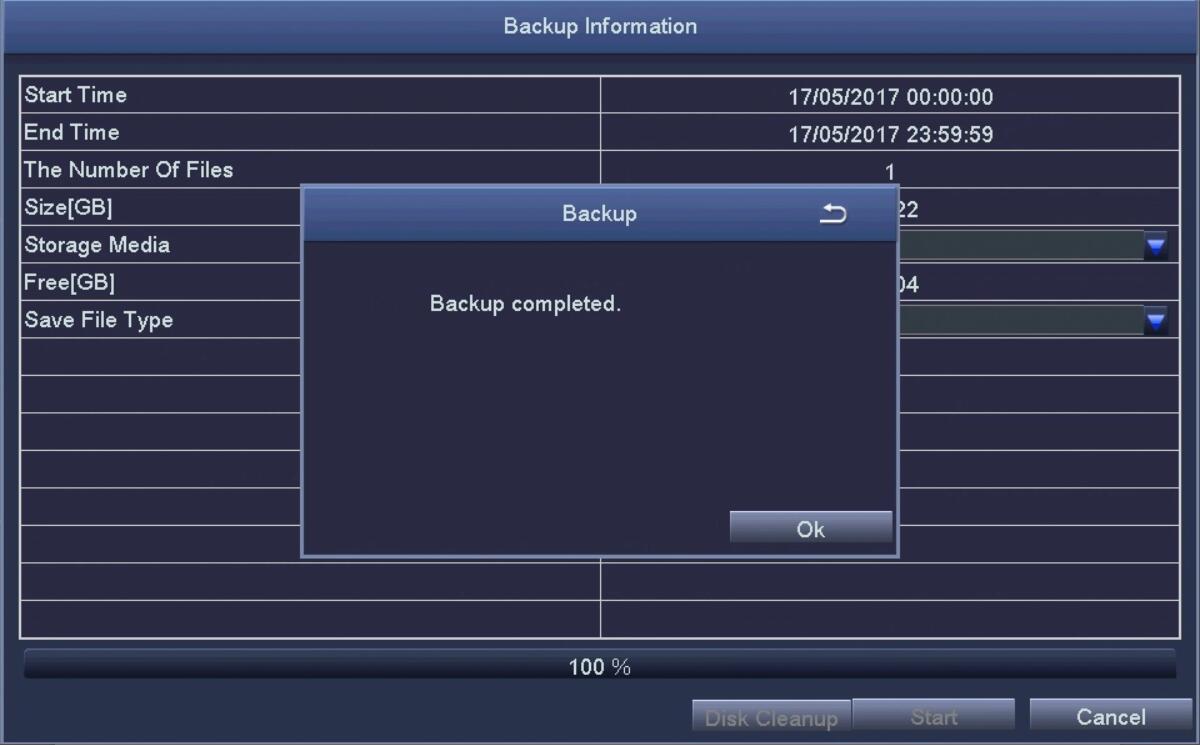 NOTE: The video you backup in U drive is AVI format, so it only can be played in player support AVI format.