The most common cause of the error is a case of app compatibility. Based on your device ID, the compatible app is Zosi Smart. If you're using a different app, please try this one instead.
You can download the Zosi Smart app from Google Play, or the App Store.

If you're already using the Zosi Smart app, there may be some distortion to the QR code causing the error.
If this is the case, on starting the device add process, you should see a pencil icon in the top-right corner of the screen when your camera comes on.
Or click "Manually enter device UID" to enter the device ID manually.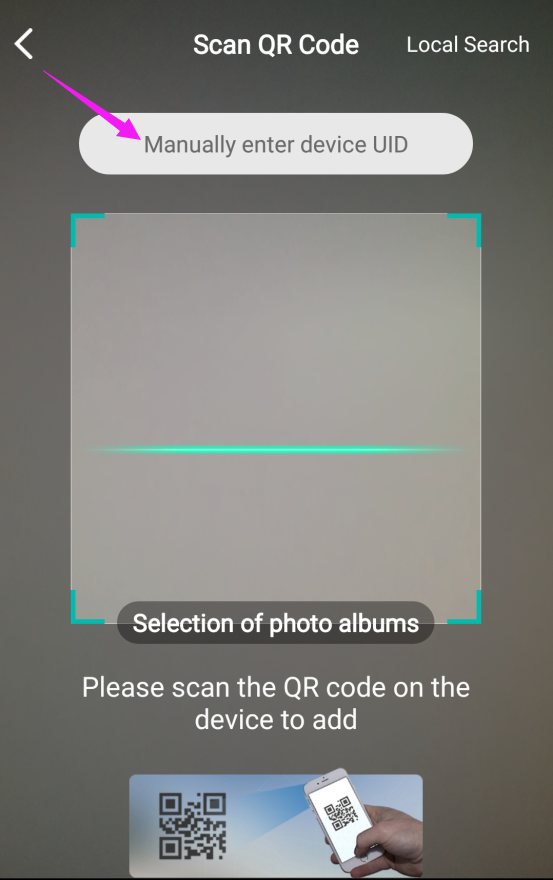 If you select this, you'll be taken to a screen where you can manually enter the device ID. This should allow you to add the device.

Please let us know if you have any other questions or concerns.