Applies to: Zosi 190 camera/ZR08JP NVR.(1.64 version)
1) Connect the Zosi 190 camera with power adapter(12V-1A). Also, connect the camera and your NVR system to the same wireless router through Ethernet cables, so the two devices will be in LAN automatically.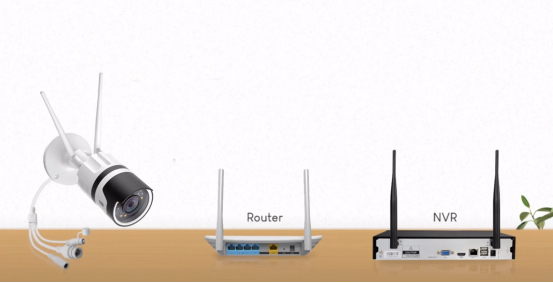 2) Reset the camera by holding on the reset button for 5 seconds then you can hear crisp switch voice from the switcher inside the camera:reset successfully,waiting to connect
3) Enter NVR's IPC Channel Config to click "Search" to find the camera.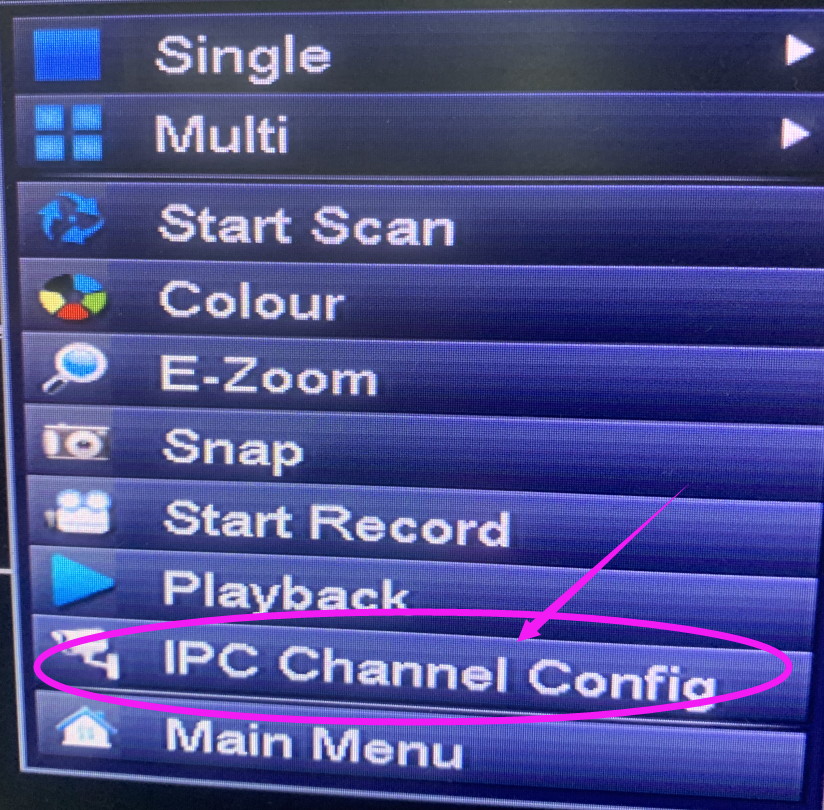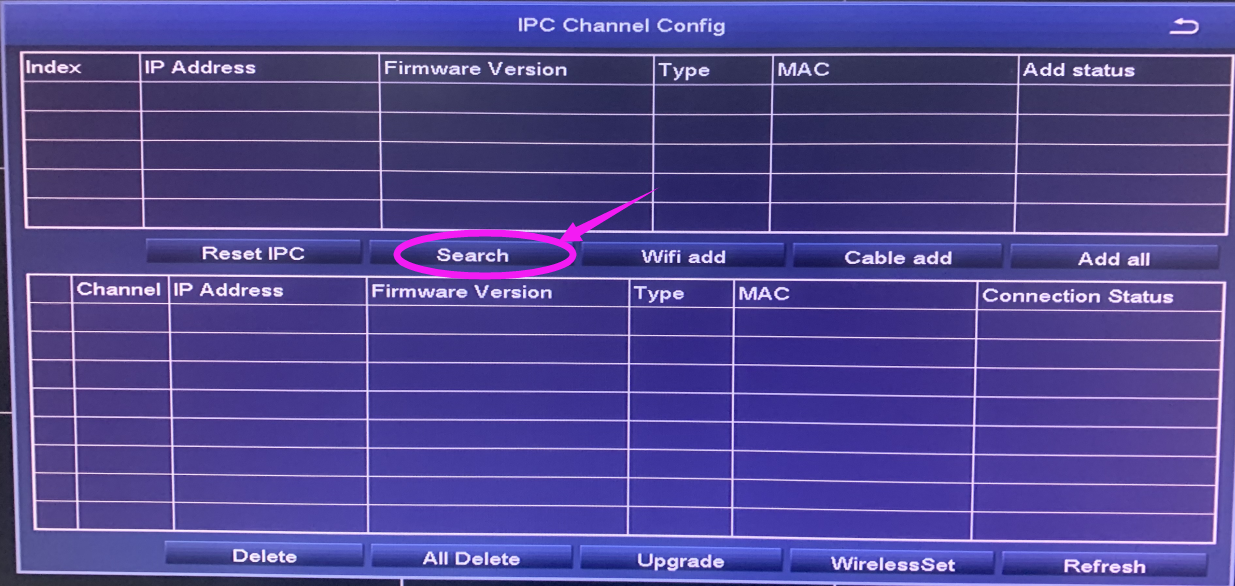 After you find the camera, please click "Add all" to add the camera.
and it will add to the NVR successfully.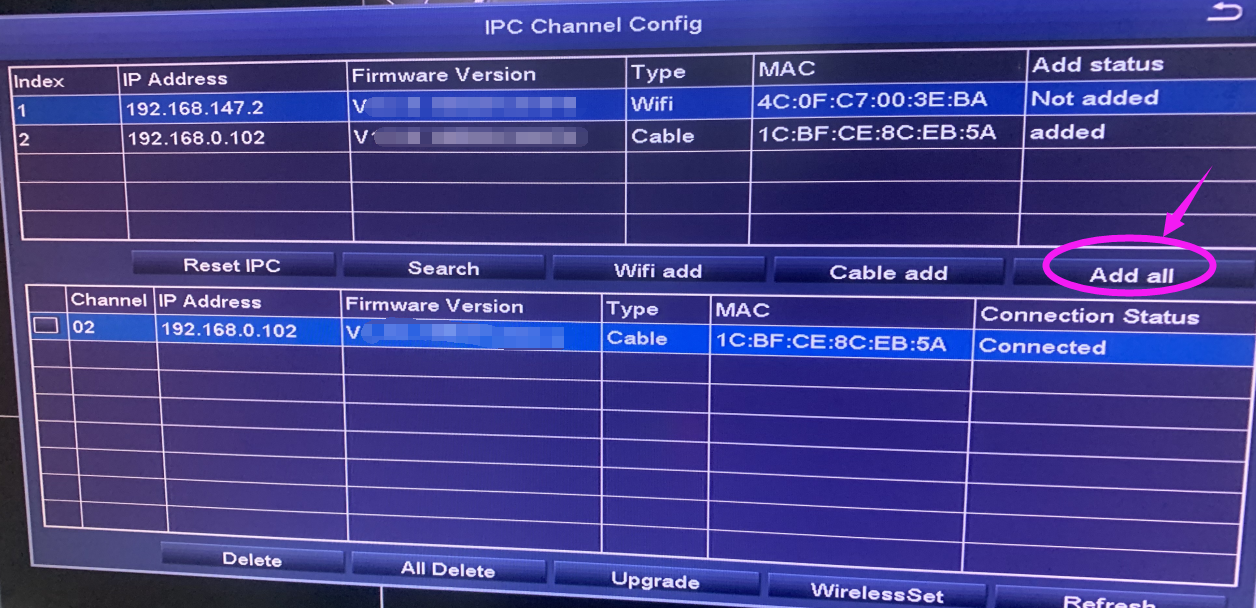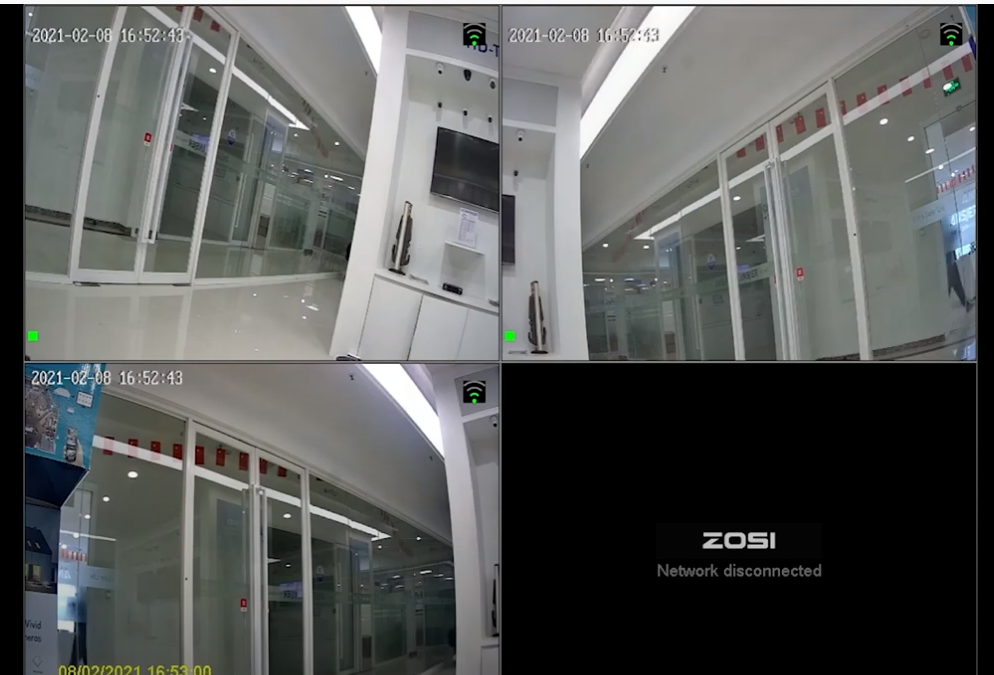 Please let us know if you have any further questions:
Support Email address: service@zositech.com
Our Facebook: https://www.facebook.com/ZosiTechnology/
Support center: support@zositechhelp.zendesk.com