Applies to: Zosi C303,Zosi C303 Dvr Kit
Right click the mouse, and you can see the quick menu list here;
Click PTZ > Pelco-C, there comes a control panel ;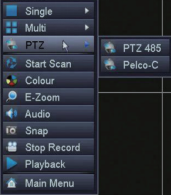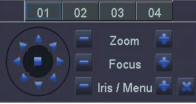 Click the "+"near the Iris/Menu on the control panel;
Use the arrow key on the control panel and choose "PIR Setting", click "+" to enter.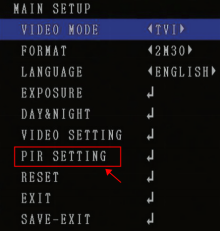 Choose "Warning ", then switch it to "Off". The white light will be turned off.

Once turning it off, choose "Save-Exit" and click the "+" .
Notice: The number shown on the control panel is the channel number. You can set up different setting for different channel cameras.
After turning off the white LED light of the camera, the light of the camera will only turn on once the PIR is triggered in the night vision mode (black and white), instead of being persistently bright.
More questions, please feel free to contact us.
Our Whatsapp: +1-866-841-6932
Support Email address: service@zositech.com
Our Facebook: https://www.facebook.com/ZosiTechnology/
Support center: support@zositechhelp.zendesk.com