Problem Description: When POE camera is directly connected to POE NVR, the camera can not be powered on and has no picture.
There are several possible reasons why the POE NVR is not supplying power to the POE camera. You can follow the troubleshooting tips listed below to resolve the problem.
Cause 1:The camera is not properly connected to the NVR.
Solution: Check the POE light on the NVR. If the light does not turn on, plug the camera into another available port and use another workable Ethernet cable for testing.

Cause 2:Insufficient power supply to POE NVR.
Solution: Please ensure that the number of cameras added to the NVR does not exceed the required number. Then please unplug all other cameras and allow one camera to connect to the NVR for testing. If the problem persists, please contact the ZOSI support team.
Cause 3: The camera POE module cannot be powered up.
Solution: Please use a 12V DC adapter to power the camera.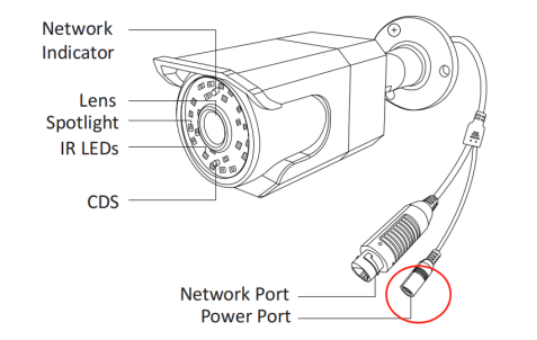 Note: When the POE camera and NVR are connected through the network cable for normal power supply, the camera will automatically add and output the pictures, no other operation is required.
If these can't help you, please provide these informations and email to our customer services.
Whatsapp:+1-866-841-6932
UK Whatsapp: +86 18675610962
Zosi Smart APP: