Applied to all Zosi Ipc 2255Y cameras;
Question:Can Zosi IPC-2255Y-W-xx Camera be used Separately without A Poe Nvr or Router?
Answer:
Yes, it can be used alone.
Our Zosi iPC 2255Y Camera can work with these 2 ways below :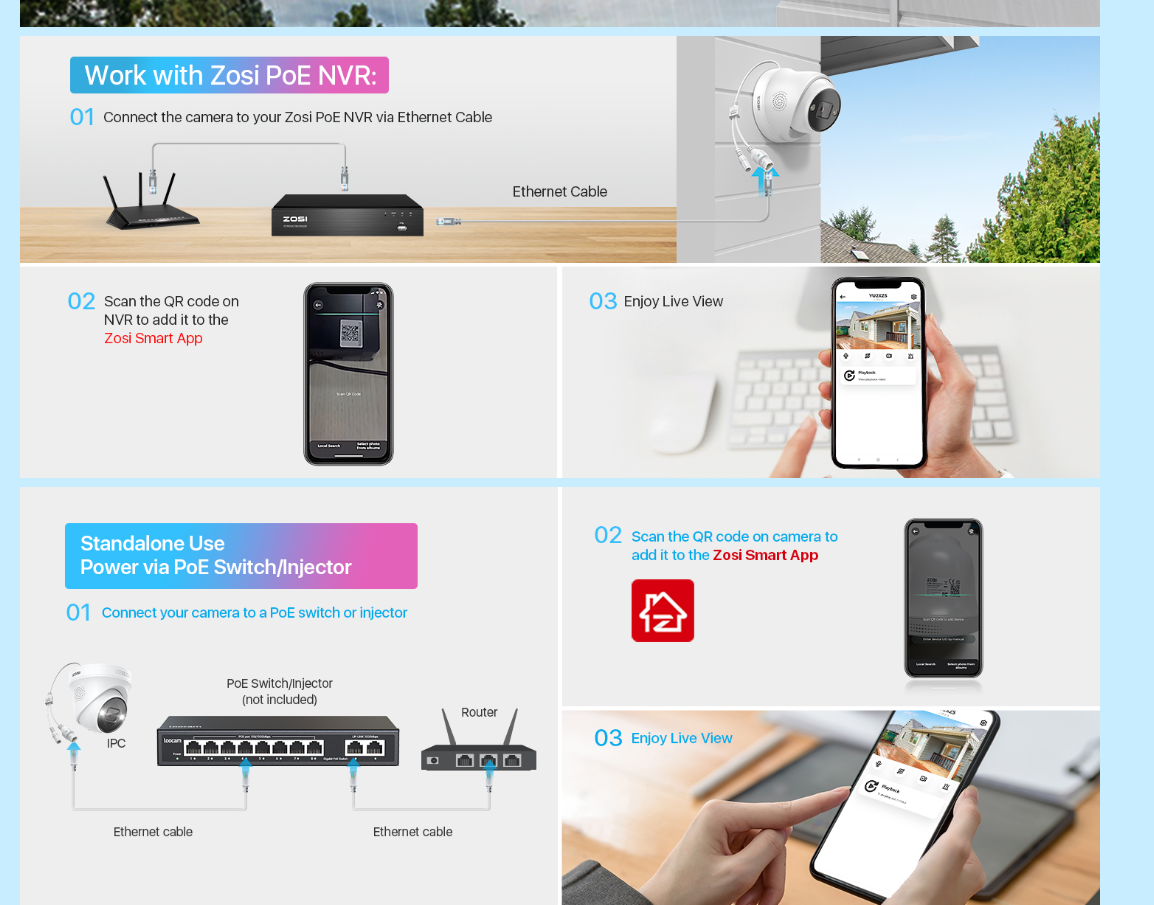 If you want to hook up to the poe switch or a router,It means connecting to a POE-powered router ,please note that some routers are not powered by POE.And this camera needs to be powered.
Please let us know if you have any questions:
Whatsapp: +1-866-841-6932
UK Whatsapp: +86 18675610962
Zosi Smart APP: