Applies to: 84U2-1864W4-xxxx-xx;ZR08PU ;ZG1864M;ZG2894M Camera;
The cameras have been paired before leaving the factory, NVR will automatically
display video after powering on the camera system. It is recommended that users
conduct a power-on test before installation to ensure that each camera can work
normally. If it fails, please contact our customer service.
If you want to add a new camera or reset the camera, please follow the following
steps. Take out the camera, install the antenna, connect NVR and camera with a
network cable. Make sure that NVR can display normally on the monitor, and then
perform the following operations:
1. Right click the mouse, the main menu will come out.
2. Select and enter IPC Channel Config page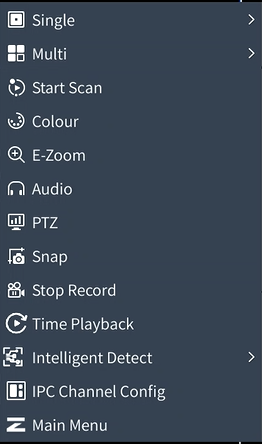 3. Click the Search on the IPC Channel Config page to search for the
corresponding IPC.
4. Double-click the searched cameras, or tick the camera and click Add All. The
status of IPC connected shows at the bottom of the page, and the corresponding
monitoring video will display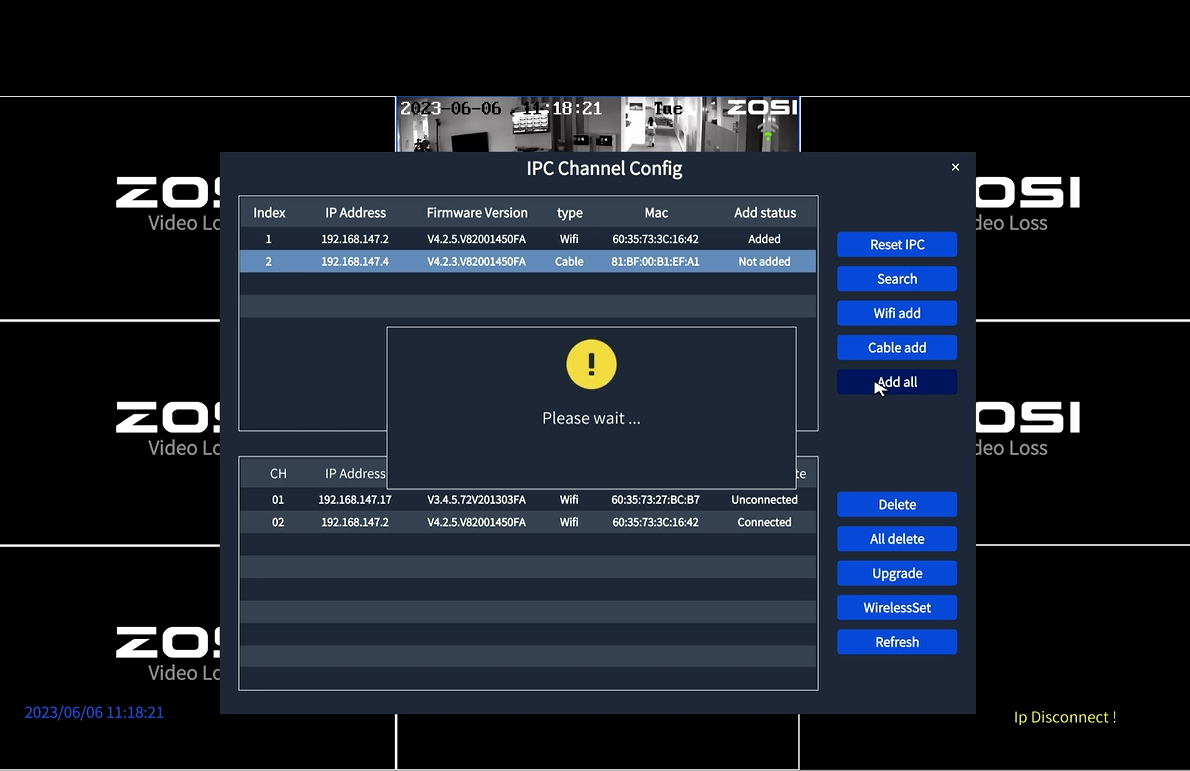 NOTE: If all eight IPC channels have been connected and you need to connect
other cameras, then you will need to delete one or more channels to add other
cameras.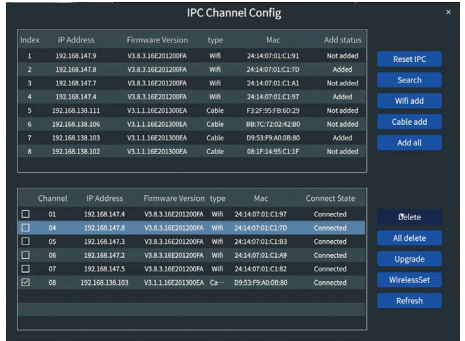 More questions, please feel free to contact us.
Whatsapp:+1-866-841-6932
UK Whatsapp: +86 18675610962
Zosi Smart APP: