Applies to: Zosi DVR/NVR/POE NVR system
Step 1 It's strongly recommended that you have a monitor available for the DVR/NVR/POE NVR itself, as many of the DVR's menus and settings are configured using the monitor.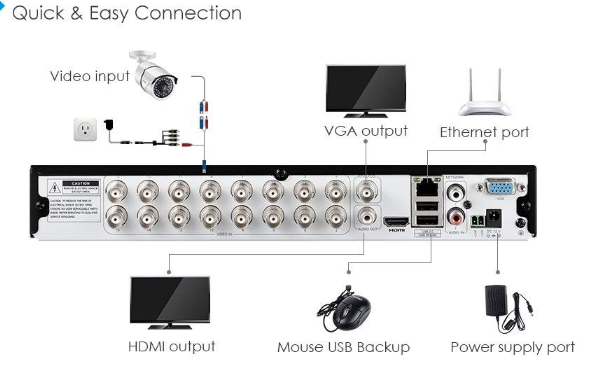 Step 2 Check your device's network if it is online.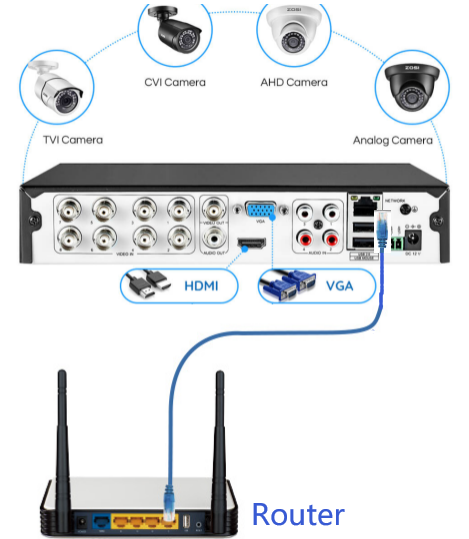 1) Right click mouse—go to Main Menu > Setup > Network.
2) On the Network tab, ensure the "Obtain an IP Address Automatically" option is enabled.
3) Tick the "Obtain and IP Address Automatically" option , select the "Test" option.
If "OK" is displayed, the local area network is connected successfully.
If the DVR is not able to connect to the internet, you will get a message that states "Cannot Connect to Network".
You can refer to this to set up:
https://supports.zositech.com/hc/en-us/articles/360017719491-Connecting-the-DVR-NVR-to-the-internet
Step 3 After set up the basic setting,try to add your DVR/Poe Nvr /Nvr to the Zosi app
via this way :
https://supports.zositech.com/hc/en-us/articles/360016664951-How-to-connect-your-DVR-NVR-through-Zosi-Smart-APP
Please let us know if you have any further questions: