Applies to: Zosi Poe Nvr;
Step 1. Launch Zosi Por NVR and login into your NVRs, then click the Playback button to enter the Playback page.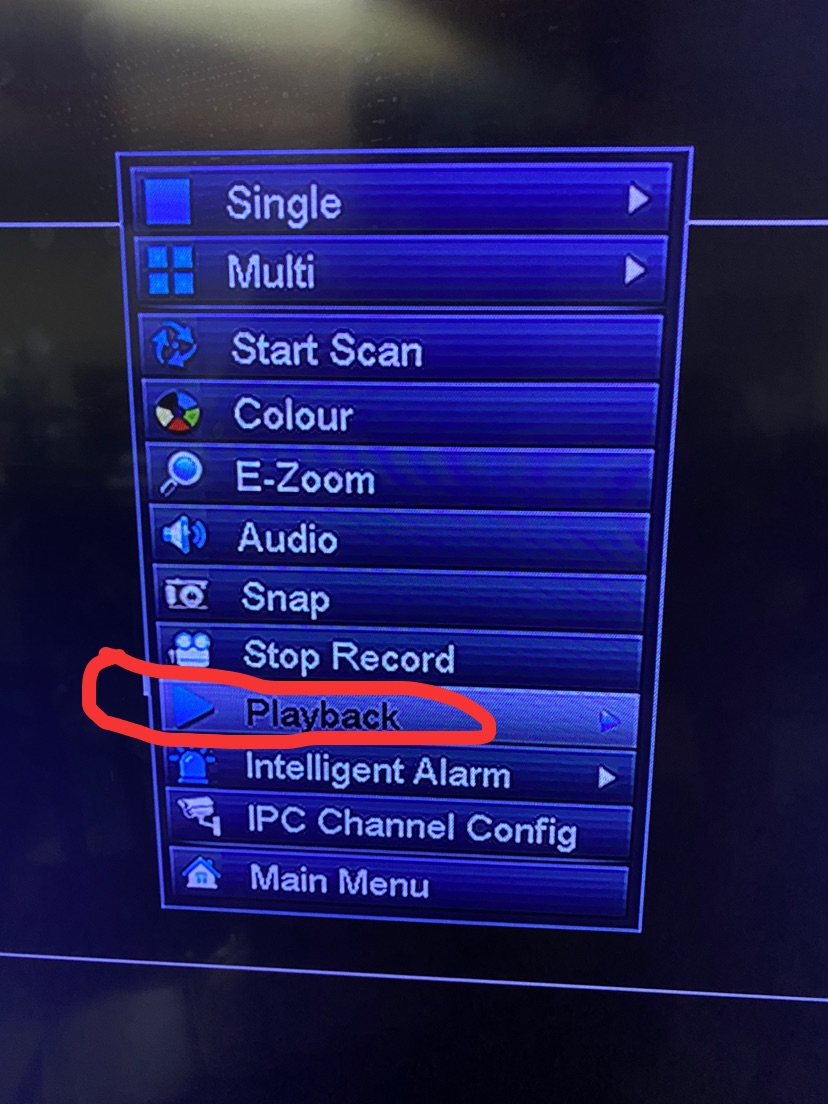 Step 2. Choose the camera you want to check.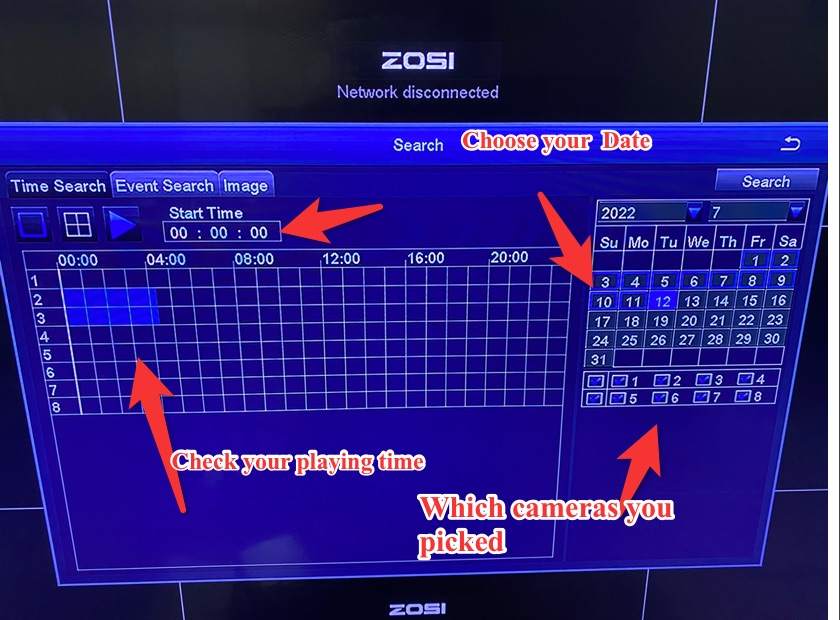 Step 3. Choose a date. The date(s) has recordings will have a blue spot. Left-click the blue bar to select the time to playback the recordings.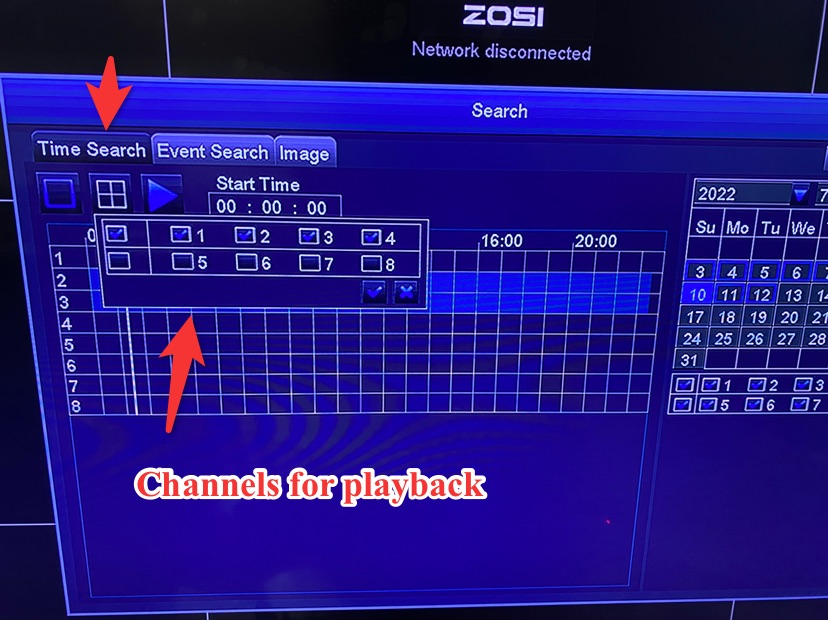 Step 4. If you just want to check the motion recordings, please check Event Search. You can choose the type of motion and double click the mouse to play.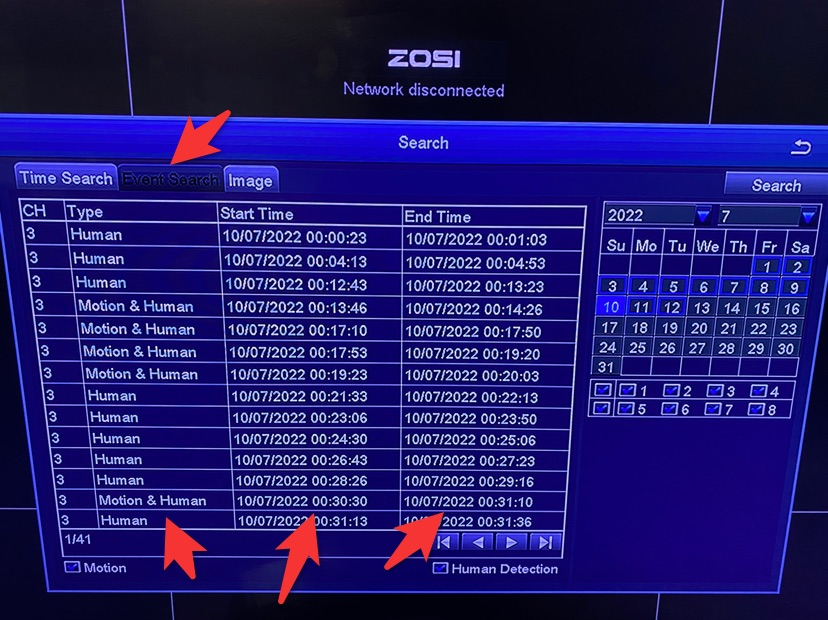 Note: 1. "

" is to select the channel you want to playback.
2. "

" is to select multiple channels to playback at the same
time. But four channels is the maximum.
3. "

" is to play the recording files.
Here is the user guide you can download :
https://ansjerfilemanager.s3.amazonaws.com/poe+.pdf
Please let me know if you have any questions:
Our Whatsapp: +1-866-841-6932
Support Email address: service@zositech.com
Our Facebook: https://www.facebook.com/ZosiTechnology/
Support center: support@zositechhelp.zendesk.com