Applies to: All Zosi POE NVRs.
Yes, of course you can.
Note: You can directly hook up the Poe cameras to the wireless bridge with the lan cables,and videos will pop up automatically on the monitor.
Advantages of wireless bridge transmission: 1 long transmission distance;
2 Stable transmission signal,;
3 Strong anti-interference,
4 Low cost.
Where does it fit in? Elevators, forests, construction sites, and other places that require complex wiring and long-distance transmission.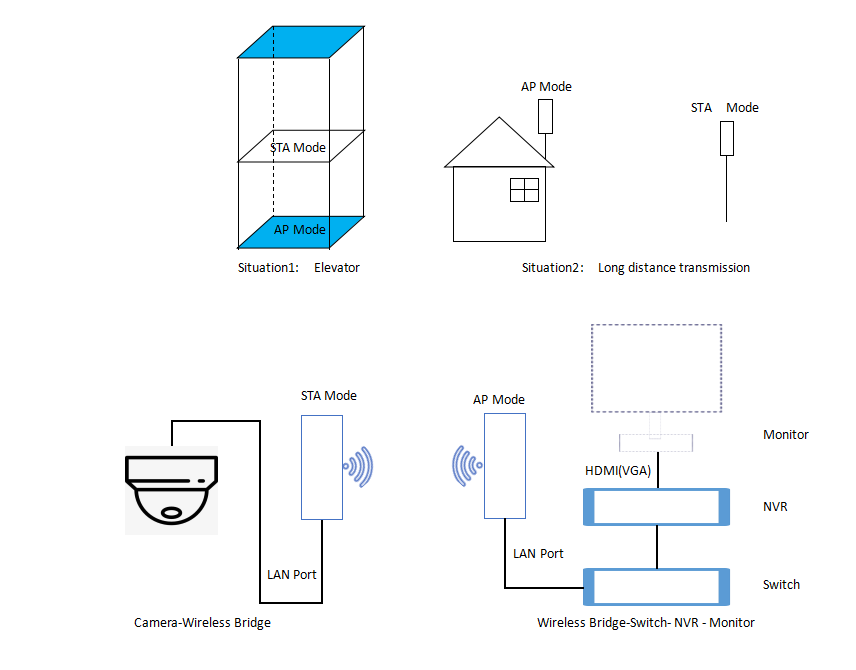 If that doesn't work, please contact us via the below methods:
Whatsapp: +1-866-841-6932
UK Whatsapp: +86 18675610962
Zosi Smart APP: