Applies to: Zosi PoE cameras.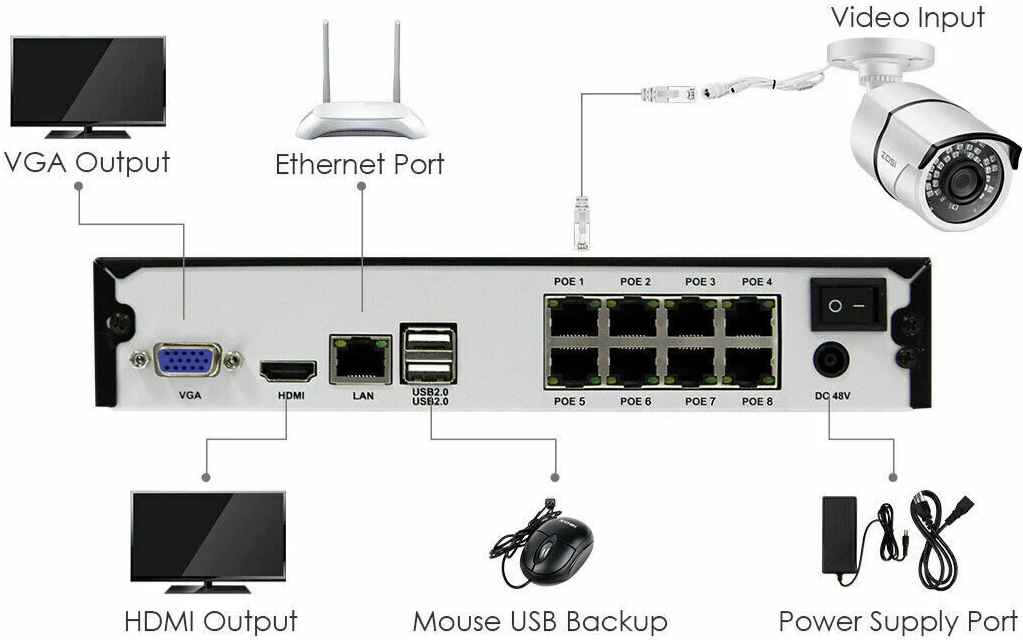 Zosi PoE cameras can be powered over the Ethernet cable, and the Ethernet cable can transmit both data and PoE power.
You may run one Ethernet cable from the NVR to a PoE switch, then plug 2 cameras (up to 3 cameras) to the PoE switch.
However, please don't split one Ethernet cable into two RJ45 connectors, as one PoE port can't provide enough power for two cameras. And also, the Ethernet splitter doesn't support two cameras to connect to network at the same time.
Please let us know if you have any questions.
Our Whatsapp: +1-866-841-6932
Support Email address: service@zositech.com
Our Facebook: https://www.facebook.com/ZosiTechnology/
Support center: support@zositechhelp.zendesk.com