Applies to: POE NVRs,16DK-1058W8-30-US
When you found that all the cameras display video loss on the NVR at the same time or all the cameras lose recordings randomly, 4 cameras can display,there are several possible causes for this issue. You may follow the troubleshooting tips listed below to solve the problem.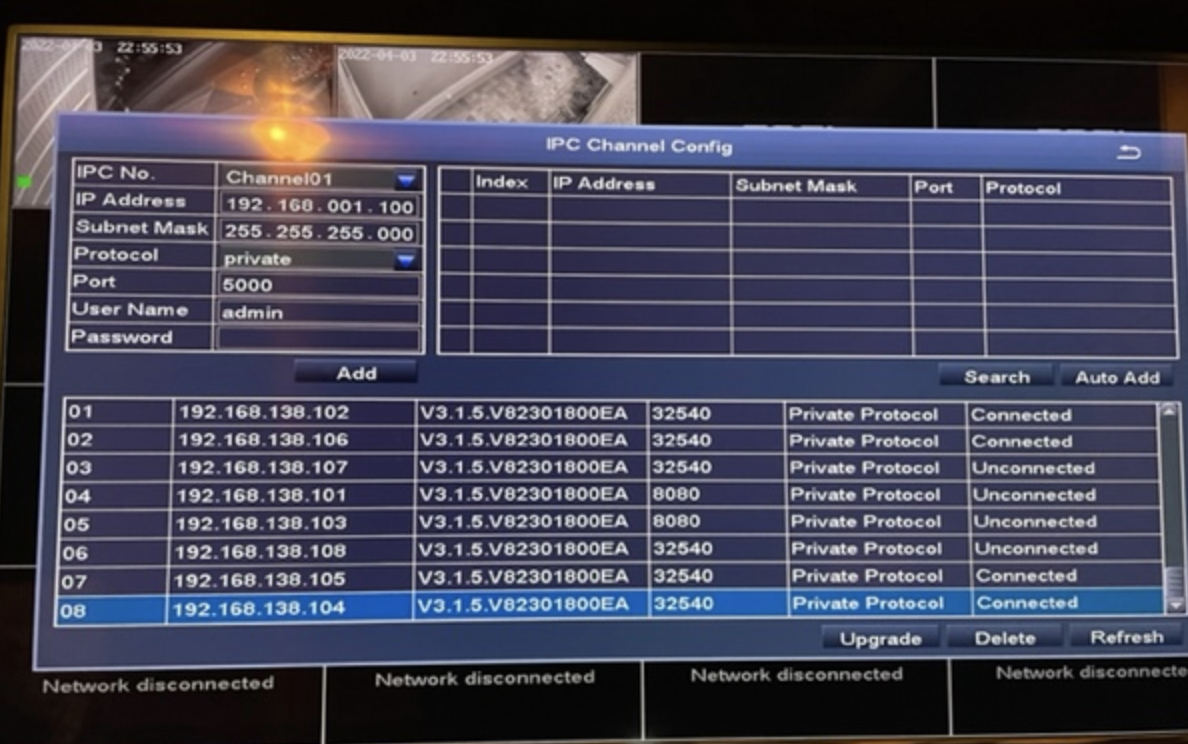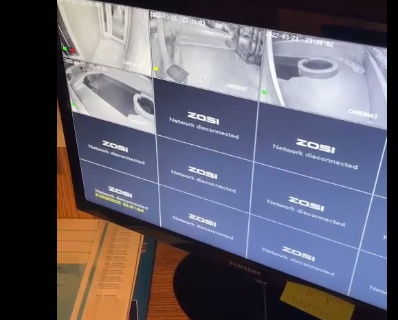 Cause 1: check it if they are well connected:
https://supports.zositech.com/hc/en-us/articles/4423991593357--Cameras-Failed-to-Be-connected-to-Poe-Nvr
https://supports.zositech.com/hc/en-us/articles/360053117371-What-should-I-Do-When-One-or-more-POE-Cameras-on-the-Screen-says-Network-Disconnected-
Cause 2: Incorrect power supply for the NVR
It might be the problem of the power adapter of the NVR. Please try a different power outlet. If possible, you may also change the DC power adapter to try again.
For the output voltage of Zosi DC power adapter, please refer to this table below:
NVR
8 channel POE NVR
48V 2A
16 channel POE NVR
48V 3A
Cause 3: The NVR reboots randomly
When the issue happens, please check the power led in front of the NVR. If the power led is off, please refer to
https://supports.zositech.com/hc/en-us/articles/5607190360217-Zosi-NVR-Reboots-Automatically
Cause 4: Software issue of the NVR
Please restore the NVR to try again.
If still no luck, Please check the version of the NVR and click the relative link to download and unzip the package to upgrade it.
Cause 5: The compatibility issue between HDD and NVR
If you purchase the HDD by yourself, please check the spec and type of the HDD .
To check the issue, please turn off the power of the NVR. and Unplug the HDD from the NVR then power the NVR on to test whether the issue can be fixed when no HDD plugged.
Cause 6: Defective NVR
If the DC adapter works properly, please check if the Power LED on the front panel of the NVR can light on.
If the problem persists after going through the steps above, you may contact our support team by submitting a request with your troubleshooting results,order number and the screenshot of the IP channel page on the monitor.
Please let me know if you have any questions:
Our Whatsapp: +1-866-841-6932
Support Email address: service@zositech.com
Our Facebook: https://www.facebook.com/ZosiTechnology/
Support center: support@zositechhelp.zendesk.com